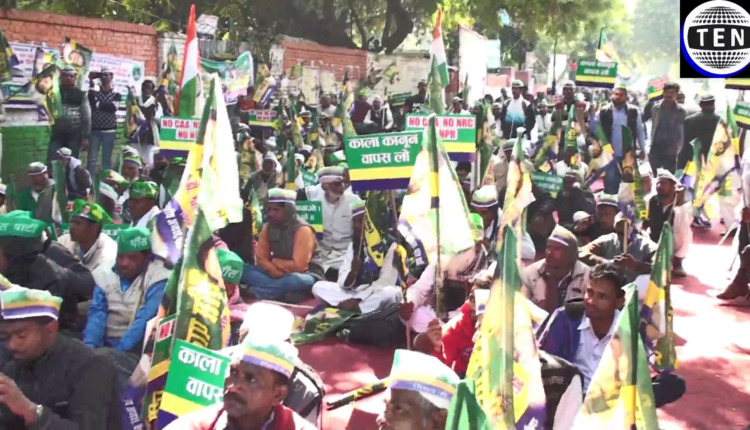 Hundreds of Peace Party members join protest against CAA & NRC at Jantar Mantar
Saurabh Singh / Harinder Singh
New Delhi : Hundreds of members of Peace Party of India, poured onto the streets in central Delhi on Tuesday protesting against the amended Citizenship Act (CAA) and the National Register of Citizens (NRC).
The protesters, carrying placards and banners of all sizes and colours, converged at Mandi House around 11 am and started marching towards Jantar Mantar where they reached around 12.30 pm via Barakhamba Road and Tolstoy Road. A large number of police and paramilitary personnel were allredy deployed at the Jantar Manta.
Protestors shouting anti-CAA and anti-government slogans demanded for the complete roll back of the newly implemented law. They were also carrying placards with messages, which read 'reject CAA and NRC' and 'we Indians standing against NRC and reject Citizenship Amendment Act'.
'The government has already cleared its stand after amending the law, but now we want them to listen us as well. We are not fighting with them, they are our leaders and our government also. We want to tell them our grievances,' said one of the protestor.
Prime Minister during his recent visit to Varanasi clarified and said these decisions were necessary in national interest. Despite international pressure, the government will continue to stand by its decision to revoke Article 370 in Jammu and Kashmir and introduce the Citizenship Amendment Act(CAA), PM asserted.