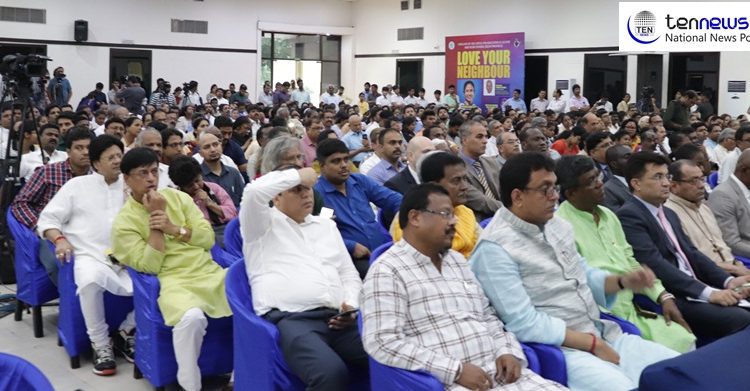 New Delhi: West Bengal chief minister Mamata Banerjee was the star attraction at an event organized by Catholic Bishop Conference of India (CBCI) on Tuesday at Constitution Club of India in New Delhi.
The CBCI is the apex body of Catholic Christians in India. Banerjee addressed the conclave organized by the CBCI office and Pilar Fathers (Delhi province).
Addressing the gathering on the topic of "Love your neighbour" -a socially and politically significant topic in the current environment of the country, she said,
"I don't want to see my motherland with hope, I don't want to see my motherland divided. What is going on in Assam? The NRC problem. It is not only the Bengalis, it is the minorities, it is Hindus, it is Bengalis, it is Biharis. More than 40 lakhs people voted yesterday for the ruling party and suddenly today they have been made refugees in their own country."
She further said, "I am surprised to see that the names of our former President Fakhruddin Ali Ahmed's family members are not on the NRC Assam list. What else can I say? There are so many people whose names are not there.If Bengalis say Biharis can't stay in Bengal, South Indian people say North Indians can't stay there and North Indians say South Indians can't stay here. What will be state of this country, because we are together. Our country is a family."
"Only to win polls people can't be victimised. Don't you think people who's name isn't in list will lose a part of their identity? Please understand India-Pakistan-Bangladesh were one before partition. Whoever came from Bangladesh to India till March 1971 is Indian citizen," added Banerjee.