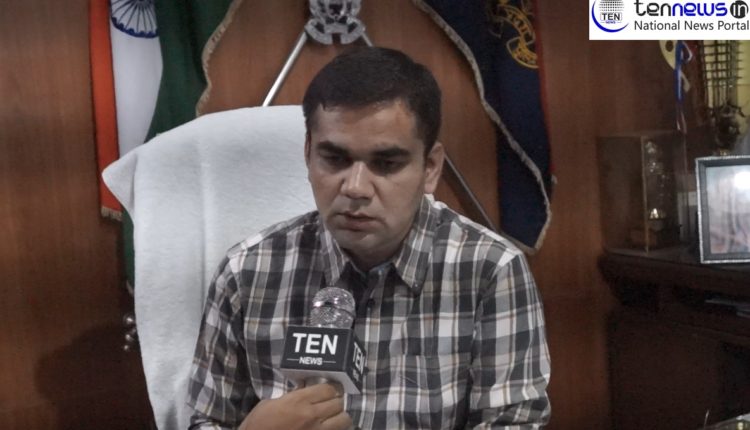 In Conversation with Dr. Ajay Pal Sharma: From rampant encounters to persistent traffic violations, Noida Police chief opens-up on number of issues
By Ten News Network
Greater Noida (22/11/18) : Ten News interviewed the very proactive and highly talked about, police chief of the Gautam Buddha Nagar district Dr. Ajay Pal Sharma to discuss his 8 months of tenure in the district and issues that still linger.
A remarkable 7 year track record and more than 30 enounters earned him the moniker of the 'Encounter Man'. A man of many crafts, he initially completed his MBBS and later became an IPS officer from the UP cadre in 2011.
As we take this interview, Dr. Ajay Pal Sharma has completed 8 months of tenure on the post of SSP, Noida.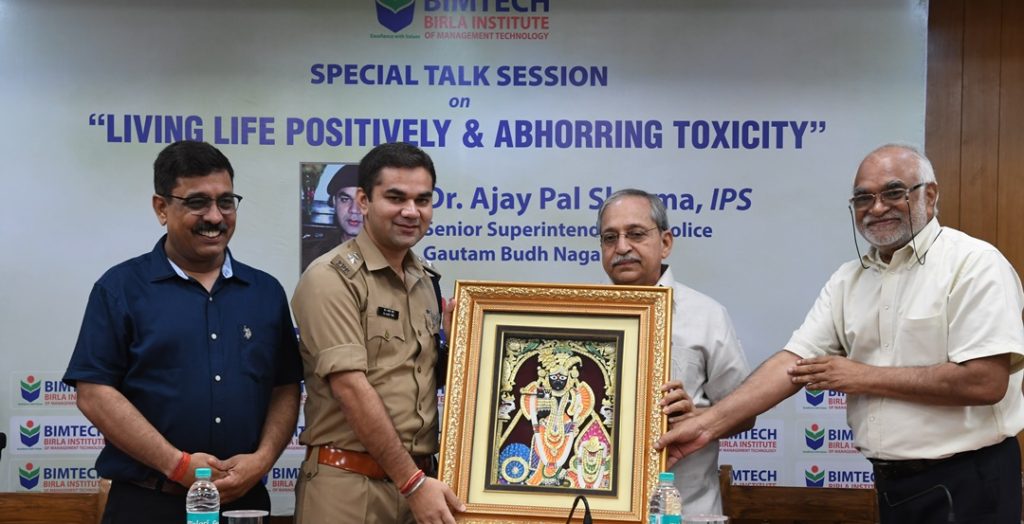 Here are the excerpts of the detailed interview:
You joined Gautam Buddha Nagar on March 19 and now completes almost 8 months of your joining this district? How would you define this tenure so far? What would you consider you biggest achievement?
The achievement I would consider biggest is changing perception of public towards police. I have visited lot many colleges, schools and universities where people are appreciative about behavioural changes, presence of more police on road, strict action against senior officers, builders, mafias and criminals. And with all these actions, public now have faith that police is doing a good job.
You have a very distinct style of working, day before you took an abrupt late night inspection meeting at Parichowk. Once you called all PCR's of Noida to a place with a mock emergency alert at midnight? How has been the effect of such surprise checks on the police personnel? What's the prime purpose behind the same?
As a day has different segments like few peak hours and busy hours as well as some time slot are sensitive hours so generally I try to take meeting of men in less busy hours. So I chose midnight meetings and midnight briefings. And the regular briefings are to know what my men are doing and what difficulty they are facing so that I can look after their wellbeing and can help them to perform best to their capacity.
An issue that citizen have often complained of is in registering of complaints at police station. The UP police in its entirety have been working on the motto of citizen friendly policing under the incumbent DGP? What message would you give to citizens who still are afraid of approaching police in their hour of need fearing consequences?
We are trying to be proactive and for this we have run a drive in which we gave task to every constable to reach up to one senior citizen every day and interact with them and this is for seven days and 5 thousand senior citizens were approached in this way. We taught them how can they avert any criminal situation, how they can stay in touch with police, how they can pass information to police, etc. We are continuously working towards improving our dial 100 service in which we have manage to better our response time from 15 minutes to 12 minutes and now to 8 to 10 minutes. So we are trying to implement positive things so that public doesn't face fear in approaching police.
Petty crimes such as chain and mobile snatching, vehicle thefts etc. have always been a major law and order issue in the twin cities of Noida and Greater Noida, how are you dealing with these issues?
We have a strategy to handle such petty crimes like we have apprehended 400 such thief's in last few months and have recovered 600 stolen motor vehicle during last month's drive alone but a lot of work needs to be done in this regard and we are hopeful within one or two month we will able to control it large extent.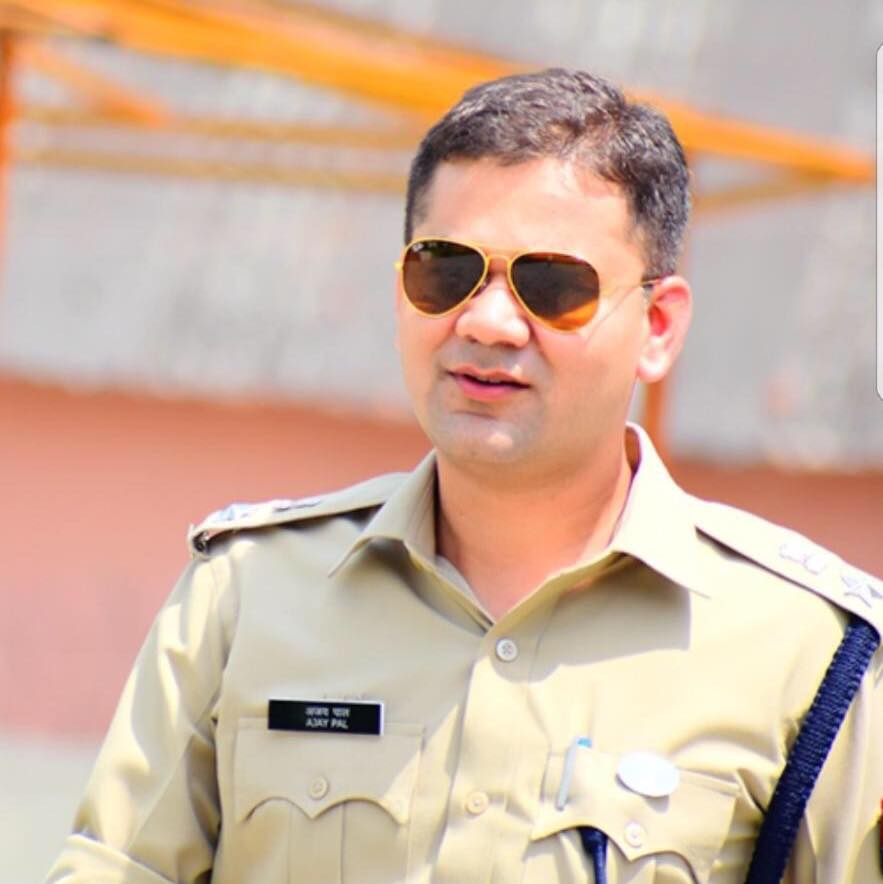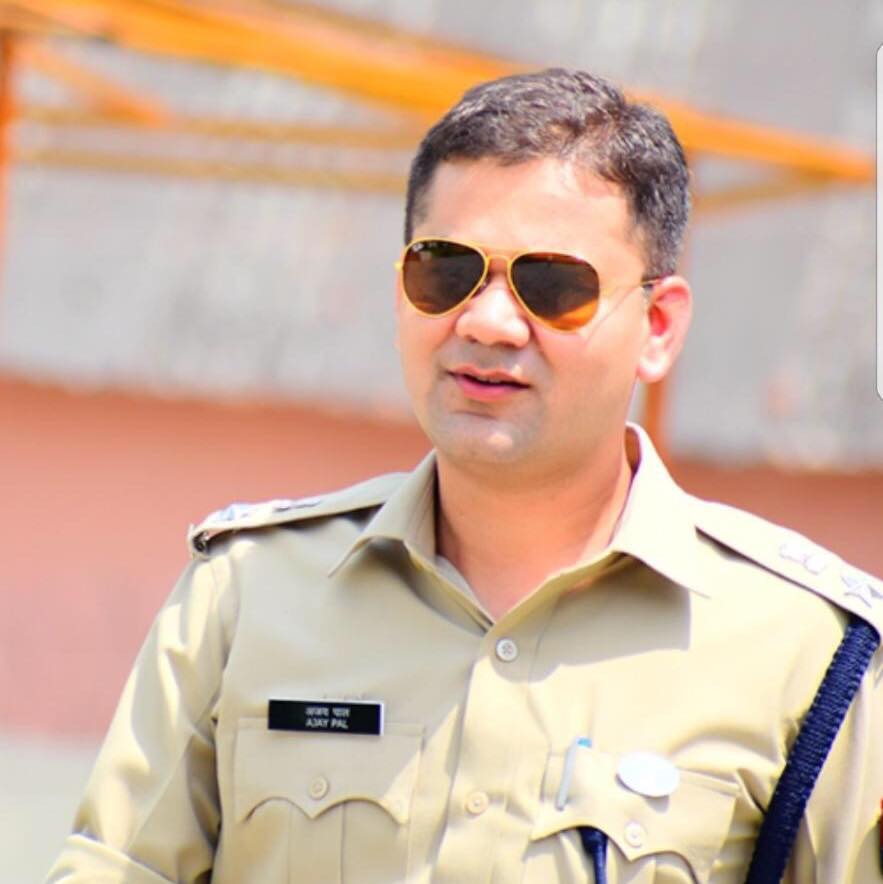 There has always been this issue of inadequate number of police personnel's in the district, and this is all throughout the state. Given the vast geography of this district, how are you dealing with this problem?
Yes definitively we have shortage of police personnel's compared to what is required for this district but still we are trying to perform as good as possible. Everyone is giving best of their capacity and we are able to take hard measures against the crime and traffic violations. I hope we have proper number once recruitment and training is over and we will have more force to serve the public.
You had started a wonderful initiative of curbing public drinking and having a crackdown on the illegal drugs, how is it going so far?
We had tried to think from the mind-set of a common man, what difficulties they face when they are out the streets and the places are occupied by trouble makers, people drinking in open. So we had arrested several people who indulged in such activities in order to make roads safer for common man. Apart from this under a special initiative we had ran a campaign pink part one and pink part two to address the problem faced by women because of indecent comment being passed on them by roadside hooligans. Strict actions are continuously being taken and we will continue doing so at all the times.
Now coming to traffic, the number of traffic violations in the district as well as the accidents due to the same are extremely high? 379 people have lost their lives in road accidents this year? How do you plan to make our roads more safe?
In the traffic domain, to control the violation we are trying to have more of the technical intervention as compared to manual intervention. We are increasing the usage of applications and software technology to control the traffic violation. We have done more than 1 lakh chalans, including 64 thousand for wrong side driving, and 10 thousand red light violations. We also had booked people for rash driving and wrong side driving and we are increasingly getting tough on the violators. Accidental deaths on roads has reduced as compared to last year but still it is very high, so we are working on it and sooner we will have better results.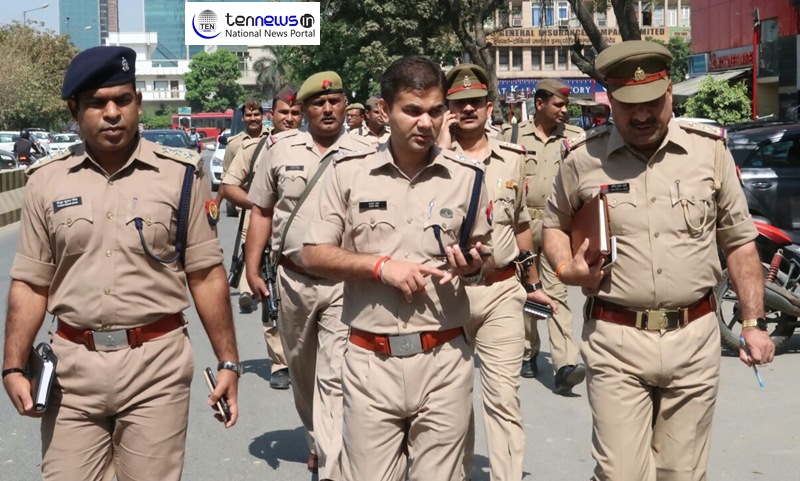 You have an image of being an encounter specialist and statistically speaking your tenure has actually seen a surge in the number of encounters, be it you first week in the district which witnessed as many as 10 encounters of the last three? How do you see this, has police become more fierce or the goons becoming more aggressive resulting in such conflicts and crossfire?
I have given clear instructions to my police man that they should not shy away from chasing criminals, I have more than 200 police men on road and these criminal often have their movement through these road, so as we get any information, our police men chase them. I have boosted them with a huge amount of motivation that they will not allow criminals to escape safely, and this aggressive chase some time ends with exchange of fire in which both the side have casualties. But definitely in last 8 eight month there is 40 % decrease in road robbery, huge decrease in cash robbery and we are trying to address the criminal situation comprehensively.
We had implemented 3 NSA and 4 are in process to be implemented on furious criminals, we had arrested 700 criminals in business of drugs and narcotics selling. We want to break the nexus behind the cause of crime, shelter of crime, we are also working over the people who fill the bail bonds and we are hopeful very good results will come.
Please tell us about your latest Top 50 initiative. What is this list that has been sought from different police stations of the district?
There is a task given to every police station and officer to make a list of furious criminals related to their police station are so that we are aware of what they are doing and whether they are active or not so that we can take strongest possible action as and when required. This is an attempt to keep crime under control.