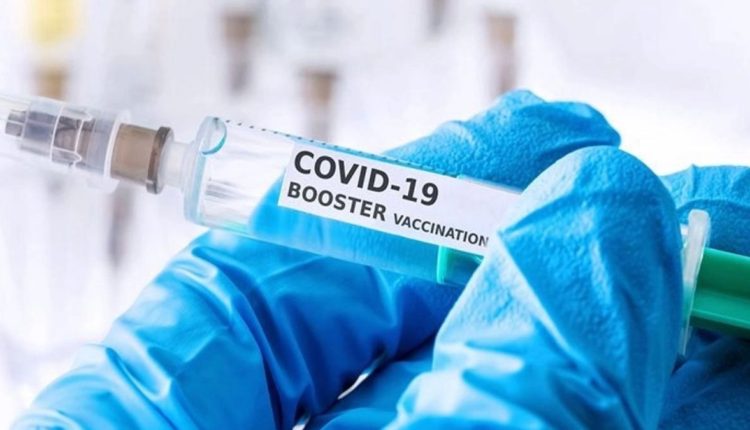 India begins booster shots for high-risk individuals
TEN NEWS NETWORK
India, January, 10: India on Monday started the administration of COVID-19 'Precautionary doses' for Health care workers, frontline workers & 60-years and above citizens with co-morbidities.
About 5.75 crore people are eligible for the third dose in the ongoing drive, 2.75 crore above the age of 60, 1 crore healthcare workers and 2 crore frontline workers.
Health minister Mansukh Mandaviya in a tweet on Sunday informed, "reminder SMS has been sent to more than 1 crore health & frontline workers and 60+ citizens for their precaution dose."
Online appointment facility has already begun from Friday, moreover, on-site appointment facility has begun from Monday.
As said earlier by the Ministry of Health, there is no need to register for a 'Precautionary dose' & those eligible can directly take an appointment or walk in to the vaccination centre.
According to the Ministry of Health, there must be a gap of 9 months between the Second dose of the COVID-19 vaccine & the third dose i.e 'The precautionary dose'
Additionally, Ministry of Health informed that the beneficiaries of third dose must be given the same dose as the previous ones. This means that those who received first two doses of Covaxin will get the same and those who got Covishield will get it as the third dose too. There will be no mix and match of vaccines.
Furthermore, Citizens with Co-morbidites should consult there doctor before taking the 'precautionary dose', suggested the health ministry.
It also said that senior citizens with Co-morbidities are not required to bring a doctor's certificate or prescription at the time of precautionary dose vaccine administration.
Eligibility for this precautionary dose will be on the basis of on the date of administration of the 2nd dose as recorded in the CO-WIN system; it will send SMS to such beneficiaries to take the third dose when it'll be due.
Registration & appointment can be done through both mode, online or onsite. The details of the administration of the precautionary dose will be reflected in the vaccination certificates.
So far, India's COVID-19 vaccination coverage has reached to 151.94 crore as per provisional reports on Monday.
Whereas, India's active case load of COVID-19 is 7, 23,619 with 1,79,723 fresh cases being recorded in the last 24 hours.