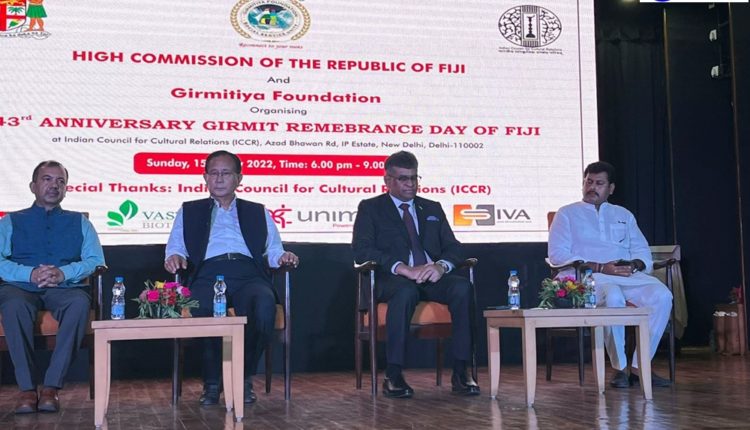 New Delhi, 17 May 2022: The 143rd Anniversary Girmit Remembrance Day of Fiji was organised in New Delhi on 14 May.
The Girmit Remembrance day marks the arrival of Indian labourers to Fiji, creating history for people who were removed from their homes forcefully.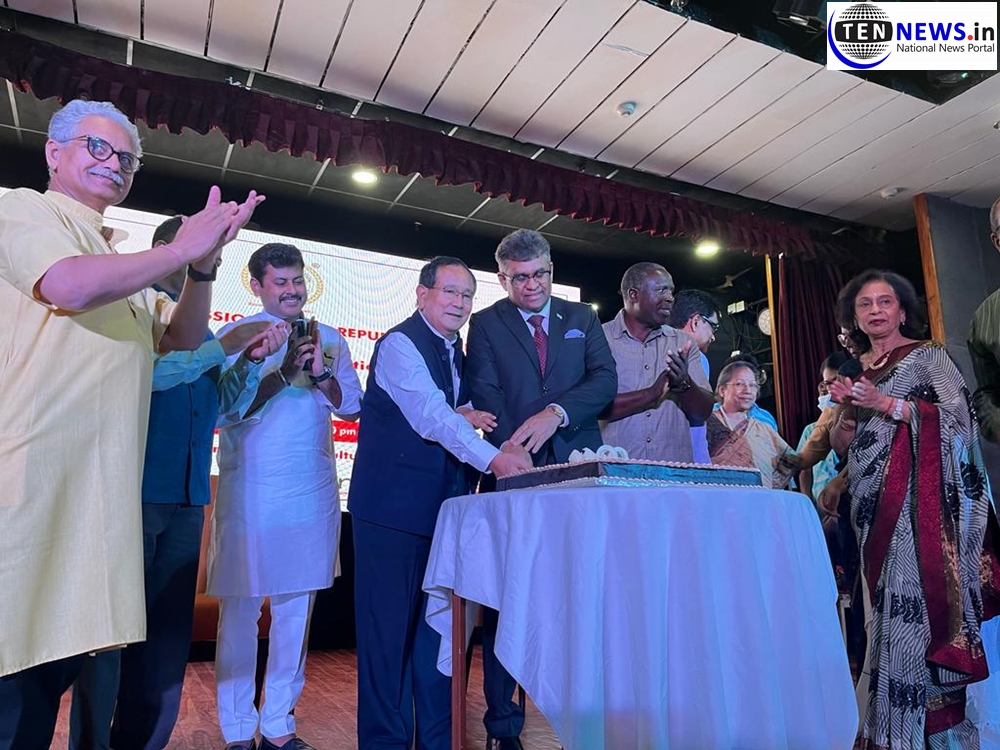 "The Girmit era as many of you are familiar constitutes one of the darkest and most neglected parts of our history, and hence the need to remember and pay tribute to all those who contributed so significantly to shape the present day FIJI," said Kamlesh Prakash, High Commissioner in his welcome address.
In his special address, the MoS External Affairs, Rajkumar Ranjan Singh states, "As we all emerge out of the covid 19 pandemic, India reaffirms its commitment to work even closely to build a more resilience and prosperous FIJI. India has promptly offered support in time of crisis and natural disasters, reflecting the importance and priority we attest to cooperation with FIJI."
The event was graced by the presence of several diplomats and ambassadors, DG ICCR Shri Kumar Tuhin, Dr Gaurav Gupta, President, Lions Club Veg Delhi; Arvind Big B, Gajanan Mali, Founder, Ten News Network amongst other special invitees.
The young artists presented magnificent and wonderful classical and patriotic dance performances. While Nirala Videshiya diplomatically anchored the event, Kavi Shambhu Shikhar entertained and engaged the guests in his unique witty style.
An exhibition was also organised that showcased paintings of Girmits, their works, sufferings and their role in Fiji building.
It was joint program of Girmitiya Foundation and Fiji High Commission. President of Girmitiya Foundation Dilip Giri and his team worked hard to make the program successful and elegant. Shri Dilip Giri especially thanked MoS, Ambassadors, High Commissioners and distinguished personalities for joining the function.
143rd Anniversary Girmit Remembrance Day of FIJI | High Commission of the Republic Of FIJI | Photo Highlights