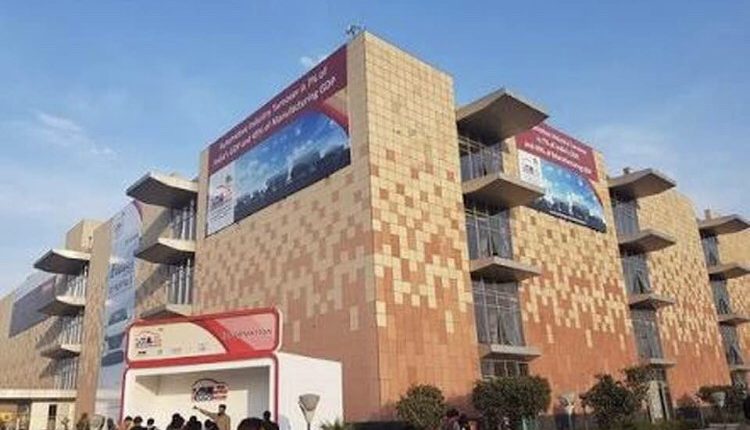 India Expo Centre – Face of one of the most modern city of India – Greater NOIDA
By Dr H Chaturvedi
(Director , BIMTECH , Greater Noida )
Till September 13, 2019 , prime minister's,presidents and environment ministerrs from 196 countries will be at Greater Noida where UNCCD COP14 is being held in a world class exhibition and conference facility called,India Expo Centre commonly referred as Expo Mart.
The prime agenda of this UN conference is to give new impetus to environmental issues including climate issues .Today Prime Minister Shri Narendra Modi addressed a high level segment meeting on combating desertification.
Expo Mart,  Greater Noida is one of the many beautiful,and state of the art facilities developed in my city. I am living here since 2002 after a plot of land was purchased by Late B K Birla ji for setting up the campus of my institute. IEC has been developed by the National Association of handcraft exporters under the leadership of its founder Chairman Shri Rakesh Kumar. He is credited for developing a unique model of rasing resources from handicraft exporters of India by offering them built up space for displaying their products. Expo Mart is spread in 58 acres of land has 25 lakhs sq.ft. built up area. Lakhs of foreign buyers visit it every year. Now it is also being preferred for hosting international conferences like UNCCD COP14 . The facility is owned and managed by India Expo Mart Ltd.
A case has been written by my faculty colleague, Dr Anuj Sharma ,on the innovative and concensus based leadership provided by Shri Rakesh Kumar. He has lot of passions for Indian handicrafts,Expo Mart. and our city,Greater Noida.
I,am one of the happiest citizen of Greater Noida because it has all modern facilitirs. I also love my city due to its diverse population. It is a mini India where people from all parts of India,,following different faiths and religions,live with complete harmony.
केसरिया balama पधारो म्हारे देश ,एक बार