India International Hospitality Expo 2019 curtain raiser organised in Delhi
Ten News Network
New Delhi: On March 14, Curtain Raiser show of India International Hospitality Expo 2019 was organised at Le Meridian Hotel in New Delhi.
Speaking at the event Rakesh Kumar, chairman, IEML and Executive Director, EPCH said, "I heartily welcome all of you and thank you for accepting our invitation and joining us this evening, friends I am extremely delighted to share with you the details of IHE 2019 and also concrete events that are going to take place in IHE 2019, scheduled from 7 August to 10 August at India Expo Center and Mart in Greater Noida."
"Friends vision of IHE is not my own vision, it has come from the industry, the vision has come from Mr Nagrale, vision has come from Mr.Khandelwal, from Mr. Mittal, from Dadoo ji, from Mr. Amit Lohani and from all of you", the IEML chairman added.
With a robust strength of 650 Exhibitors and 15,000 Decision Makers, IHE 19 is all set to attain record heights of success. After a mega-successful first edition of India International Hospitality Expo that left the biggest names from the hospitality industry enthralled, IHE 19 is now ready for its second installment. Promising to be bigger, better and grander, this show shall continue to make hospitality industry a catalyst for economic growth and work towards its lofty vision – to become the Biggest Hospitality Show in Asia.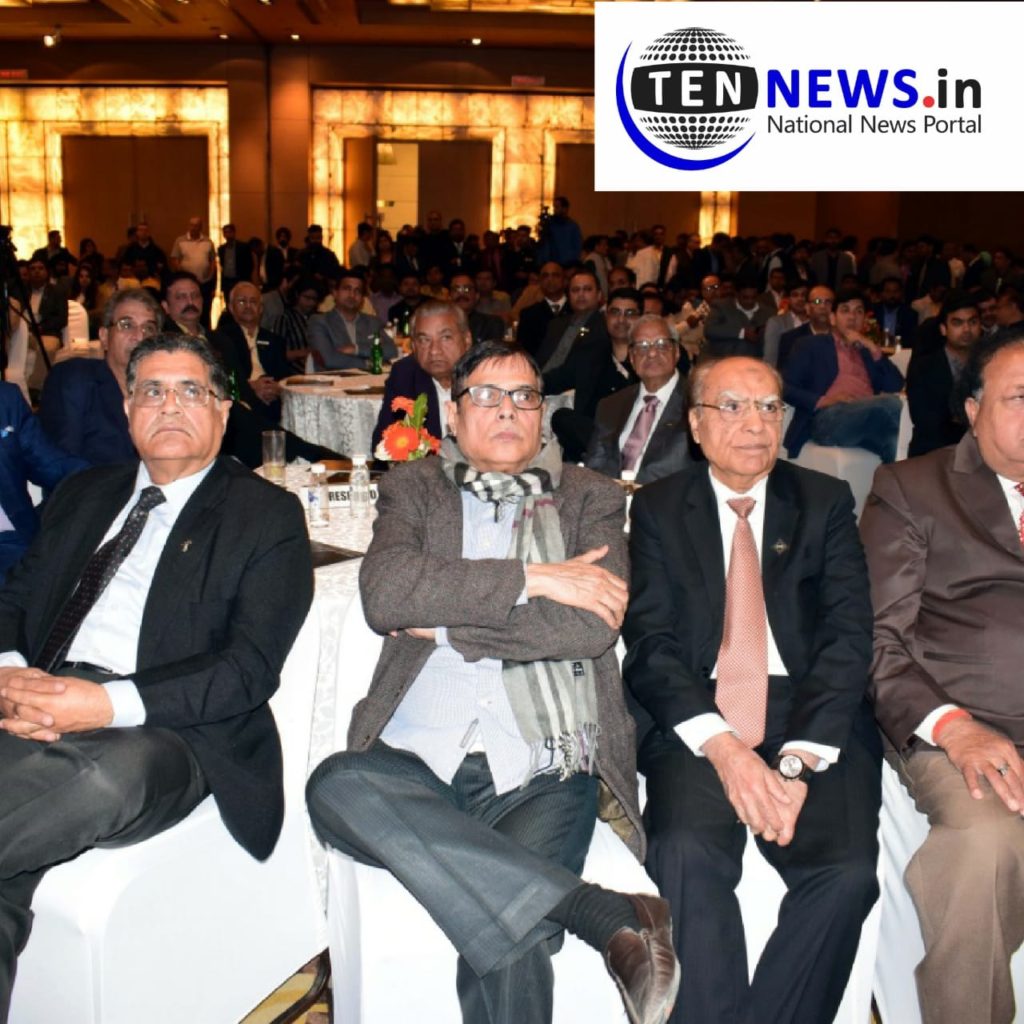 The largest and the most comprehensive sourcing hub for hospitality, retail, f&b, baking and housekeeping, IHE 19 with its stellar board of industry stalwarts (who have over 40+ years of experience in the hospitality industry and have also been founders of various hospitality bodies and hotel shows across the world), will aim to take your business to the next level!
This platform will act as a powerful catalyst for all your professional goals given its out-an-out strong networking model that will feature the very best industry leaders (CEOs, GMs, executive chefs, hotel-chain owners, F&B managers, HODs of engineering, housekeeping and purchase function, distributors/wholesalers, procurement managers, designers, the all-important frontline hospitality personnel, and many more shall be there.)
With support from top industry bodies (EPCH, AIFPA, FHRAI, IFCA, ICF, NRAI, SIB, PHA, IPCA, SIHRA, FIFI, HOTREMAI, ARCHII, HPMF, PPFI, HI AIM and PIP2020) along with support from Ministry of MSME and NSIC, IHE 19 will continue to make hassle-free exhibition experience a reality. Dedicated brand building activities, extensive national & international media coverage, and the world-class infrastructure at India Expo Centre & Mart will act as the stage for this grand show.
Armed with a vast array of exhibition categories, specifically curated conferences, select evenings and experiences, IHE 19 will make the impossible possible and give the visitors the most coveted hospitality show that India has ever had.
PhotoHighlights: India International Hospitality Expo 2019 curtain raiser organised in Delhi
VideoHighlights: India International Hospitality Expo 2019 curtain raiser organised in Delhi