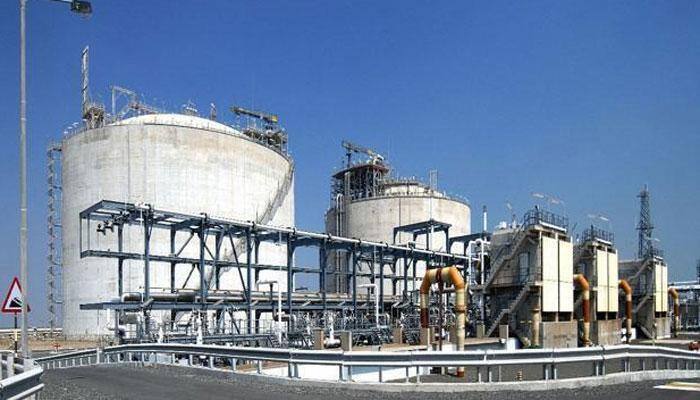 India set to emerge as one of the primary drivers of growth in Natural Gas: PHD Chamber Hydrocarbon Committee
India is set to emerge as one of the primary drivers of growth in Natural Gas owing to consistent policies by Government
PHD Chambers Hydrocarbon Committee organized a webinar on "Expanding Natural Gas Footprints in Indian Economy". The objective of the Webinar was to bring together all relevant stakeholders of natural gas value chain.
Rajeev Mathur Chairman PHD Chamber Hydrocarbon Committee and Executive Director Corp affairs/AM GAIL while reiterating the need of Energy in the Indian Economy mentioned that India's population crosses 1.5 Billion during this decade, this rising prosperity will increase energy demand due to increased urbanization of the country. Reliable and affordable energy source of energy will make it possible for more people to access the health care, transportation and education that contribute to improve and better the standard of living for all sections of society.
He said India is all set to emerge as one of the primary drivers of growth in natural gas owing to a combination of Government's pursuance of consistent policies and initiatives, as well as fast developing pipeline infrastructure.
He also talked about the various City Gas projects and the need to rationalize gas pipeline tariff structure for improving the affordability of gas across the country and for attracting investments into the gas infrastructure. He further said that the Power, Fertilizer, Industrial and City Gas Distribution segments are expected to contribute to the bulk of future growth of natural gas demand in India.
He Concluded by saying bringing Natural Gas under ambit of GST would also help in driving investments and will help in increasing the share of Natural Gas in the overall energy basket.
E.S Ranganathan, Director Marketing, GAIL talked about various Government reforms towards moving India to a Gas based economy mentioning about several policy measures to enhance exploration & production of oil and gas in the country which include – Discovered Small Field Policy, Hydrocarbon Exploration and Licensing Policy, Policy for Extension of Production Sharing Contracts, CBM. Gas Producers are given pricing and LNG marketing freedoms.
He said the number of reforms envisaged by government will be instrumental in realizing India's vision on mega investments on Liquefied Natural Gas (LNG) terminals, gas pipelines, CGD infrastructure etc. in a move towards increasing the share of natural gas from 6 per cent to 15% in India's Energy Basket. He further spoke about the natural Gas pipeline network in India and said that developmental work of national gas grid is being carried out aggressively. Augmentation of existing LNG terminal capacity has also been taken up with the Commissioning of two new LNG terminals.
He highlighted that there has been a huge thrust from the government on the development of Natural gas market in the eastern and north eastern regions in India. In last couple of months, Indian Gas sector has witnessed number of progressive reforms ranging from launch of trading platform for natural gas by Indian Energy Exchange (IEX) to new pipeline tariff rationalization policy to be unveiled by PNGRB soon.
He further projected details about the use Natural Gas in various sectors like power, fertilizer, transport and CGD. He said that with the ongoing Expansion of Gas transmission network, Gas demand from industry is likely to rise. Gas consumption from refinery sector is also expected to grow.
He concluded by saying that expansion of gas infrastructure and offering affordable supply will be the key to unlock the gas demand in India. Stricter standards on pollution, environmental policies and supportive regulatory policies will also catalyze India's energy transition.
V.K Misha, Director Finance, Petronet LNG in his deliberation gave a comparative analysis of Natural Gas Consumption in FY 19-20 v/s now. He said that in FY 2019-20 NGC was 153 MMSCMD as compared to 147 MMSCMD in the previous year registering a growth of 4%. The share of RLNG in above was 55% (84 MMSCMD) as against 52% in the previous year (77 MMSCMD). He further talked about the key enablers for moving India to a gas based economy starting with LNG Regasification Infrastructure, CGD, various Taxation reforms, Revival of the stranded gas based power plants, LNG – LCNG – Long HAUL etc.
Talking about the infrastructure he mentioned that connectivity of the terminals with the national gas grid is a challenging especially, as observed in the southern region of India and since Infrastructure is backbone of India's gas-based economy; hence completion of National Gas Grid (NGG) is critical and vital for reaching natural gas to all corners of the country. Currently, we are having only 16,900 Km of cross-country pipeline and we need at least 30,000 Km of pipeline to complete national gas grid.
He said that each state Government should support the development of regional gas pipeline; these regional networks will ensure last mile connectivity and help in increasing the utilization of National Gas Grid capacity. To ensure optimum utilization of capacity of LNG import infrastructure, we need nation-wide gas grid & last mile connectivity through regional gas networks.
Moving towards CDG Mishra mentioned that CNG & PNG penetration across nation, including tier three towns, will take us closer towards the cleaner India and increase in share of gas to 15% in the energy mix of India in years to come.
He further gave the detailed structure of the CGD network and said that after the 10th round of GA bidding 53% of India's area and 70% of its population spread over 402 districts in 27 states/UTs would have access to CGD Networks for supply of natural gas.
Talking about the tax reforms he said that staying within VAT and non-inclusion in GST has made LNG an expensive fuel to use and consume, apart from this, it has put-along a barrier to use vis a vis other competitive fuels. He said it is imperative to bring the Natural Gas under the GST, so that the Industry, SMEs, MSMEs can avail the benefit of the taxes paid and should not bear the burden of the cascading impact of multiple taxes.
He said the bigger picture is to reduce the cost of goods sold and to make the final products cheaper for the society. To make cost of LNG truck competitive as compared to conventional diesel truck, it is essential to reduce the GST on LNG vehicles to 5% from 28% and making it at par with GST on electric vehicles i.e 5%, this in turn will help in promoting this segment as well. Also incentives in the form of exemption/reduction of GST and other taxes on LNG station equipment can be provided.
Further he said that revival of the old PPA's and making the cheap LNG available for the stranded gas-based power plants should be on priority and the share of natural gas can be enhanced if gas based power plants are revived.
He also said that setting up of Gas Exchanges in the country is a welcoming& positive step towards development of gas market as this will lead to determination of market-based & transparent gas price in the country and also spoke about the challenges like uniformity of tax structure, rationalizing pipeline tariff etc.
He concluded by stating that Gov of India is making all possible efforts to reduce the carbon footprint in the country &Transportation sector contributes immensely to Co2 emission and use of LNG in long haul trucks and intercity buses can substantially reduce Co2 emission and can address environmental concerns of the nation and also results in 25 % saving in cost of fuel as compared to diesel.
Pawan Tibrawala, Co-Chairman, PHD Chamber Hydrocarbon Committee gave the formal vote of thanks.
The session was moderated by Dr. Ranjeet Mehta, Principal Director, PHD Chamber and the Webinar was supported by Mr. Subodh Kumar Jain, MD SAGE and Co-Chairman PHD Chamber, Hydrocarbon Committee. The Webinar was attended by various stake holders of the Industry.