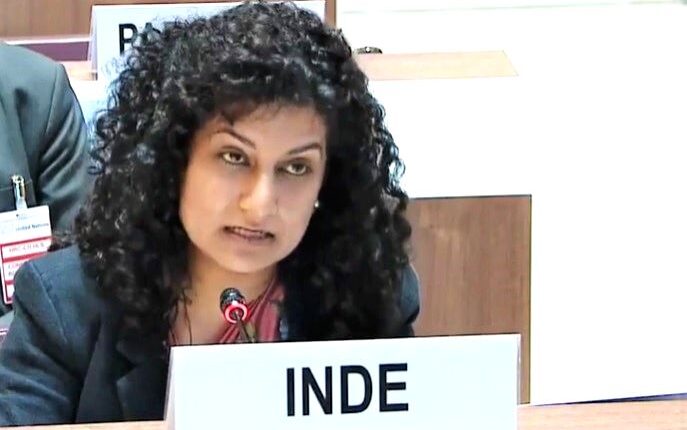 India slams Pakistan at UNHRC over treatment of religious minorities
Ten News Network
India (04/03/2023): India has exercised its right to respond at the United Nations Human Rights Council (UNHRC) in reaction to Pakistan's statements about religious minorities and terrorism.

Seema Pujani, India's representative, condemned Pakistan for its treatment of religious minorities, emphasizing that "no religious minority can practice its faith freely or reside without fear in Pakistan today."
She added that "the Ahmadiyya community remains persecuted merely for their religious beliefs and that Pakistan's policies have directly resulted in the deaths of thousands of civilians worldwide."
Pakistan's representative, Hina Rabbani Khar, accused India of unfairly equating the legitimate pursuit of Kashmiri rights with terrorism. In response, Pujani criticized Pakistan for its treatment of the Baloch people and the Christian community, who are frequently targeted through oppressive blasphemy laws.
Additionally, she highlighted that underage girls from the Christian community are often coerced into converting to Islam with the assistance of a predatory state and an apathetic judiciary. Hindu and Sikh communities also face similar difficulties, including frequent attacks on their places of worship and forced conversions of underage girls.
Khar expressed concern about the supply of weaponry to India, asserting that it undermines South Asia's strategic stability and jeopardizes Pakistan's national security. In response, Pujani accused Pakistan of exploiting the forum to spread malicious propaganda against India and urged the Pakistani leadership to redirect its focus toward working for the betterment of its own population instead of engaging in unfounded propaganda.
Pujani further stated that Islamabad is excessively preoccupied with India while its citizens struggle for their lives, livelihoods, and freedom. She criticized Pakistan's misplaced priorities and urged the country to concentrate on improving the lives of its own people.