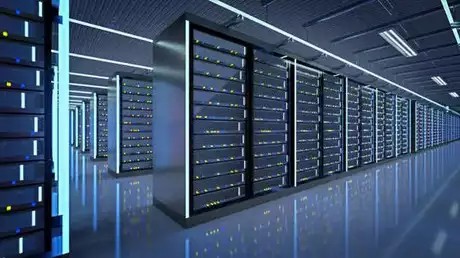 India to get Potential Investments worth 1.5 trillion for Data Centres
Ten News Network
New Delhi (India), 23rd February 2023: A report released on Tuesday said that the data industry will flourish and receive investments of up to Rs 1.5 Crore over six years.

A report released by the Investment Information and Credit Rating Agency of India Limited (ICRA) stated that India will witness a complete revolution and add nearly 5000 Mega Watt capacity Data Centres in Mumbai, Delhi NCR and Hyderabad.
These cities will accommodate up to 70-75% data centre capacity. Recently companies like Adani Group have shown interest in investing in the data centre industry.
The centre and state governments will provide special incentives and subsidies that will significantly reduce the cost of setting up the industries like power subsidies, land subsidies, exemption on stamp duty etc. and result in boosting investments in the sector.
The digital explosion will also result in the introduction of new technologies such as 5G, cloud computing and expand database for social media, gaming, et commerce and OTT platforms.