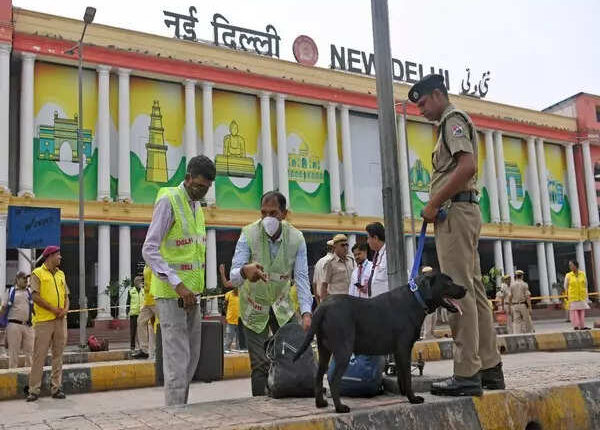 New Delhi (India), 22nd Jan 2023: An Indian Air Force sergeant was arrested by Delhi Police on Saturday for making a hoax bomb call on the Mumbai Rajdhani train. The man, who is 35 years old, made the call as he was running late for the train, according to police.
DCP (Railways) Hareesh H P said that at 4:48 pm, the PCR command room received a call about a bomb on a Rajdhani train scheduled to depart for Mumbai from the New Delhi railway station.
A police team, along with officials from the RPF, rushed to the scene to investigate. The number from which the call was made was unreachable, but another number was found, and a man who answered the phone claimed to be the younger brother of the IAF sergeant.
Police said that bookings in the name of the accused were checked, and based on the information provided, the passenger was traced to his seat and his identity was verified through his Air Force ID card. After his phone was recovered, the call history was checked, and it was found that PCR calls were made at 4:39 p.m. and 5:07 p.m.
The sergeant has been arrested and has disclosed that he was getting late for the train as he had to go to his place of posting at Air Force Station, Santacruz, Mumbai. He joined the Air Force as an airman in 2006. The officer added that a medical examination showed he was under the influence of alcohol.