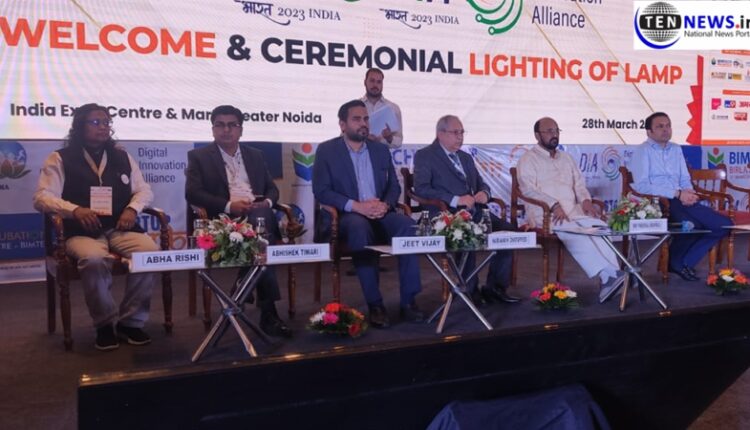 India's Startup Ecosystem Takes Center Stage at National Roadshow: G20 Startup Kumbh hosted by BIMTECH
Ten News Network
Greater Noida, March 28, 2023: India's startup ecosystem received a major boost as the Ministry of Electronics and Information Technology (MEITY) organized a national roadshow in collaboration with the Birla Institute of Management Technology (BIMTECH) to promote startups and entrepreneurship. The event, held at the India Expo Centre & Mart in Greater Noida on March 28, 2023, witnessed the participation of eminent speakers from the industry and government.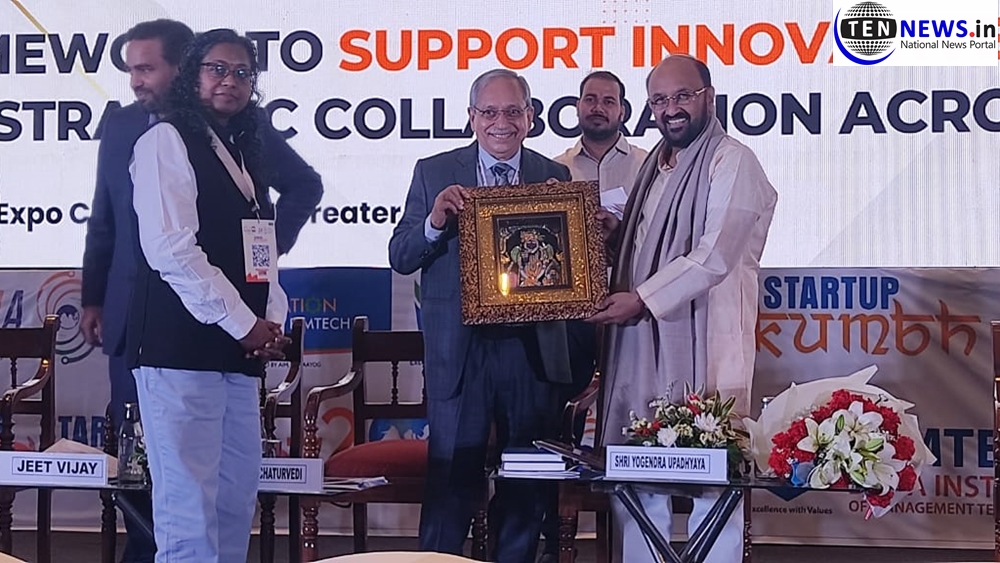 Dr. Abha Rishi, CEO of AIC-BIMTECH, addressed the gathering, stating, "We have tried to build an ecosystem that consciously helps stakeholders in entrepreneurship, be they students, startups, incubators, or investors. We have around 350 plus startups and more than 70 investors registered for the events. We have brought together people from the government, investors, incubators, and the ecosystem enablers for the startup space. We have also included the pitch sessions of eight carefully selected startups from a pool of 500 startups for investors."
Dr. H. Chaturvedi, Director of BIMTECH, praised Dr. Abha Rishi's tireless efforts in promoting startups and entrepreneurship in Uttar Pradesh. He said, "The current government and PM Modi have a dream to make India a $5 trillion economy, and we have no option but to look towards startups, innovation, and entrepreneurship. BIMTECH has taken this idea 15 years back when we were finalizing the ideas, and we have seen that Dr. Abha Rishi has worked tirelessly in the northern part, especially Uttar Pradesh."
Dr. Chintan Vaishnav, Mission Director of the Atal Innovation Mission, discussed the importance of the Startup 20 initiative, which is the world's largest conversation on startups. He said, "For the first time in the G20 architecture, there is a group for large businesses called B20, and for startups, it's Startup 20. The digital part of the ecosystem is the most mature, and Startup 20 has the objective of creating a way for all the startups to work together so that each one gets a way to grow and learn from the other. The ecosystem works on five different pillars: sustainability, foundation, alliances, finance, and inclusion."
The event also witnessed the participation of speakers such as Akash Tripathi, Joint Secretary, MeitY; Jeet Vijay, CEO, MeitY Startup Hub; and Abhishek Tiwari, Director Advisory, KPMG India, among others. The startup ecosystem in India has been rapidly growing, and events like these provide a platform for startups to showcase their ideas and connect with investors and mentors.
Startup Kumbh: G20-DIA National Roadshow by BIMTECH | Photo Highlights