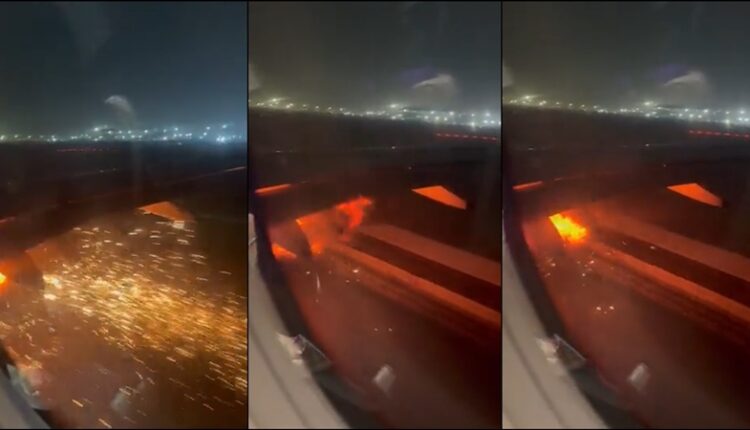 Indigo Plane's Engine Catches Fire at Delhi Airport; Passengers Evacuated
Ten News Network
New Delhi (29/10/2022): An Indigo flight headed towards Bangalore from Delhi was grounded at Delhi's Indira Gandhi International Airport after sparks were noticed while positioning it on the runway.
The fire sparks were very dense as the plane's engine reportedly caught on fire.
Tanu Sharma, the Deputy Commissioner of Police (IGI Airport) said: "The flight was carrying 177 passengers and seven crew members. The plane had just started on the runway for take off. It was stopped and all the passengers were safely taken out."
As per officials, the passengers were later shifted to another plane.
Indigo airlines also issued a statement and termed it a technical glitch.
"An aircraft operating flight 6E2131 from Delhi to Bangalore experienced a technical issue while on take off roll, immediately after which the pilot aborted the take off and the aircraft returned to the bay. All passengers and crew are safe and an alternate aircraft is being arranged to operate the flight. We regret the inconvenience caused to the passengers," it said.