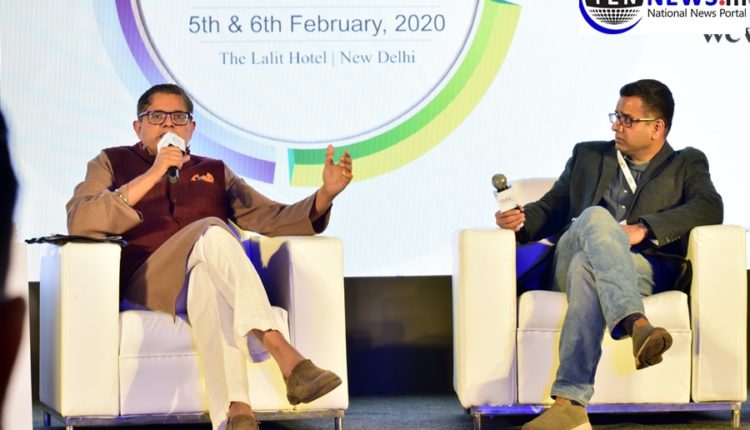 Intelligent automation can boost economy to $5 trillion by FY25: Report at India Digital Summit
Saurabh Kumar/Lokesh Goswami Tennews New Delhi :
New Delhi, 5th Feb: The flagship annual summit of IAMAI, the 14th edition of 'India Digital Summit' was kicked off on 5th February. The mega Summit is hosting a gathering of around 2000 thought leaders from Digital industry engaging in 50 sessions providing a unique opportunity to network, debate and learn from the best minds in the market.
Topics including Advertising, Digital E-Commerce, Start-ups Ecosystem, Emerging Tech, E-Sports and other Digital Trends were discussed at the first day of India Digital Summit 2020.
Speaking at the event, Amit Agarwal, country manager at Amazon talked about their E Bharat initiative and about the road map of becoming a five trillion economy. He also shared 5 key initiatives that Amazon is focusing on currently.
BJP Vice President Baijayant Panda also attended the Summit despite the Delhi Assembly Elections being at doorstep.
Panda talked about how India has emerged as the financial power and has became one of the 5 largest economies in the world. He also talked about the PM Modi's dream of making India a 5 trillion economy.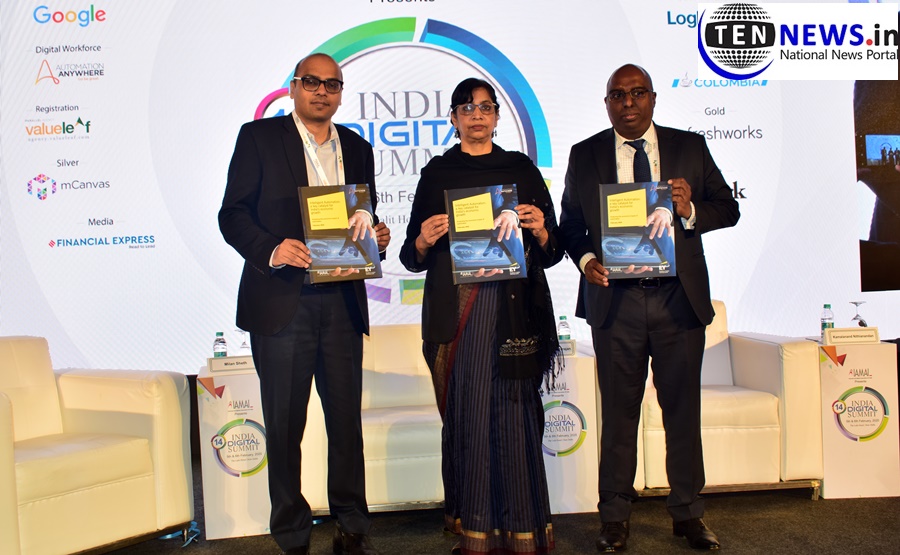 "Earlier we used to take aid from other countries, but in last 20 years we have emerged as an aid giving country. Now we are giving aid of 2 billion to Afghanistan and other countries as well. We have the companies that are making investment in forigen countries."
Further he emphasized over the privacy and data safety in the digital world. He said that he himself presented the Privacy and data protection bill for the first time in the parliament which addresses most of the issues concerning data safety.
On the current economic crisis in the country, he said, "There are a lot of signs showing us that we are recovering from the current slow down that the country is facing due to the global slowdown."
Later at the summit, a report was launched on "Intelligent Automation: A Key Catalyst for India's Economic Growth" by Aruna Sundararajan, Milan Sheth, and Kamalanand Nithianandan
The report is a road map for Driving Nation Building – How intelligent automation and RPA can drive the Indian Economy and accelerate the government's vision for achieving $5 trillion economy.
While launching the report Aruna Sundararajan, Secretary at Department of Telecom, Government of India, said, "Intelligent Automation is not about job loss but about increasing human efficiency and potential by automating mundane and repetitive task. This reports talks about catalysing the Indian growth and any report that talks about catalysing the growth of India needs to be taken seriously."
"India can become the automation capital of the world because of the country's huge workforce and lack of technology barriers. Over next 6 years, realizing 16% automation potential across key sectors will add $365 billion USD to the Indian economy, catapulting it's growth to $5 trillion by 2024-25," added Milan Sheth.
The 2 Day Summit is set to host Union Minister Ravi Shankar Prasad amongst other Digital industry leaders, tomorrow.