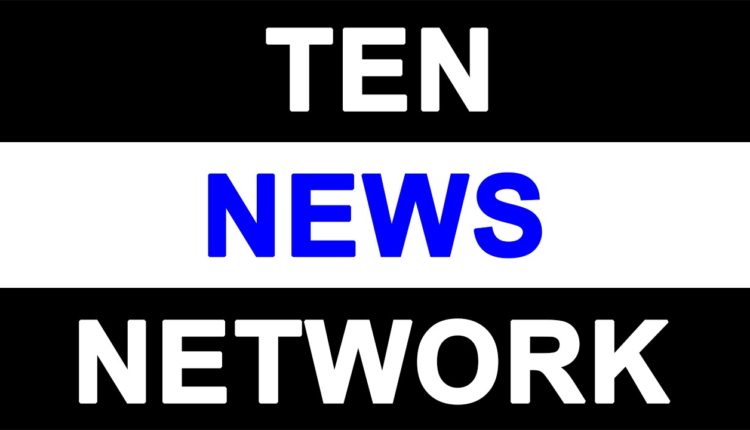 Is Basic Health Insurance Plan Enough? Here's Why It's Not
Health insurance is no longer something one opted to buy – the recent novel Coronavirus pandemic has taught us all that buying health insurance is a necessity and not a luxury. We cannot afford to be complacent about our finances in the wake of rising incidences of lifestyle and critical illnesses, not to mention the COVID-19 virus, among others. Ever since the pandemic ravaged the world, there has been a huge upswing in the numbers of first time health insurance buyers.
But scores of these buyers bought basic health insurance. This is a mistake, and the following sections explain why.
What is a basic health insurance plan?
As the term suggests, it is a health insurance that offers the very basic coverage and benefits. Usually, such a plan would have a low sum insured amount and a correspondingly low premium amount as well. It will cover hospitalisation up to its permitted deductible, but offer little else by way of protection from serious illnesses, or the costs of medicine, doctor's consultation, guaranteed cumulative bonus, unlimited restoration of sum insured, renewal premium discounts with increased healthy rewards points etc. 
Basic health coverage is fine to begin with, viz. for individuals who are young, have no dependents on their income, who also have company-sponsored insurance, and who do not wish to invest in an expensive health insurance plan straight away. 
Let's see if it is a good decision to stay with a basic health insurance plan:
It might not be, if you have a family to support
You may have been in your 20s and without a dependent family when you bought your first health insurance plan. At the time, the coverage seemed adequate for a single person – but you are now a family person with dependents. Will the same coverage suffice? We doubt it will, and if it doesn't, you must pay the remaining treatment costs from your own pocket.
It will not offer useful benefits, or at least too many of them
The point of taking health coverage from any health insurance company in India, is to ensure that your income and savings are protected from depletion in case you have a health crisis on your hands. The costs of healthcare and hospitalisation in India are quite high when you seek quality treatment from private facilities. The cost is even higher if you or a family member are diagnosed with a critical illness requiring diagnostic tests, MRIs and other scans, surgeries, repeated hospitalisation, therapy, daily medication, doctor's consultation fees, physical rehabilitation, etc. 
Basic health insurance cannot begin to cover these costs, nor offer succour against inpatient and outpatient procedures, treatments for COVID-19, treatments that require less than 24 hours of hospitalisation, treatments taken using alternative medicine, etc.
But you can supplement the coverage you have…
Another way to look at the basic health insurance issue, is to view it from the prism of topping its coverage. If the health insurance company allows, you can increase the coverage on the plan when you renew it annually. This increases the premium payable slightly. Another option to try, with or without upgrading the coverage on your primary health plan, is to buy a super top up health insurance policy. The super top up health insurance plan offers additional and high coverage over and above the sum insured of your basic plan. Also, the coverage on the super top up plan can be taken multiple times in a year, which is helpful in case of repeat hospitalisations.
Thus, you could have adequate coverage even with a basic health plan, if:
You upgrade your sum insured at the time of policy renewal

You have company-sponsored health insurance

You buy a super top up health insurance plan to supplement the coverage on your basic plan
So which health insurance plan should you buy?
Since you are looking to buy a health insurance plan that offers adequate protection and a lot of useful benefits, let us point you in the direction of a great health plan from ManipalCigna, one of India's standalone health insurance companies. It is called the ManipalCigna ProHealth Insurance Plan, and it is one of the best options for complete health coverage for you and your loved ones. It offers the following benefits:
There are 5 variants under the ProHealth Insurance Plan: ProHealth Protect, ProHealth Plus, ProHealth Preferred, ProHealth Accumulate (all with sum insured of up to Rs 50 lakh), and ProHealth Premier (with sum assured up to Rs 1 crore). The plan variants are devised to benefit a range of policy holders, from young couples to small sized families, and from couples who have just had a child or are planning to have one, to large joint families

You can avail of the complete sum insured for the costs incurred for treatment and/or hospitalisation if you are under 65 years of age

It offers cashless treatment at over 6500 hospitals in India

The plan does not impose disease-wise sub-limits. Thus you get uniform coverage no matter what your ailment or the costs incurred to treat it as per the policy term

The ProHealth Insurance Plan(s) offers coverage from 60 days pre-hospitalisation, to 180 days post-hospitalisation

You can avail of daily hospital cash and ambulance costs as well

The plan guarantees minimum 5% and maximum 200% cumulative bonus across all variants

You can avail of free health check-ups, subject to which plan variant you choose and the year of the policy term – the policy document explains this more

You can claim 100% claim restoration against the sum insured multiple times in a year. Please read the policy document carefully to understand this benefit better

The plan offers coverage for procedures requiring less than 24 hours hospitalisation, and also domiciliary hospitalisation
The plan offers smart health wallet under Health Maintenance Benefit that takes care of regular out-patient medical expenses including consultations, medicines, diagnostics, dental care, alternative treatments and more.

It is among the few comprehensive health plans in India to cover treatments using alternative medicine like Homoeopathy, Unani, Ayurvedic, Siddha, etc.

You can avail tax benefits under Sec 80D of the Income Tax Act, 1961 for the premiums paid for the plan