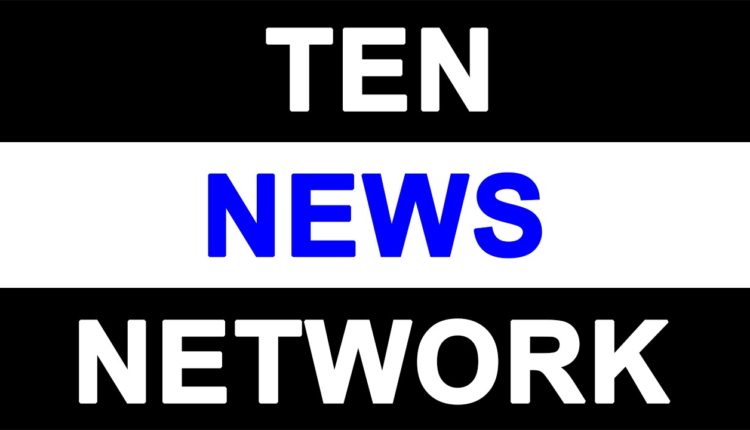 IT IS NOT DIFFICULT TO BRING #achchedin @narendramodi @pmoindia
BY RAJIV GOYAL

What is pinching more today to more than 60% of people of India is not what shown in TV every day, the shouting anchors, the frustrated spokespersons of various political parties spewing venom on each other, fighting as if they are declared winner today night by Arnab or Ravish or Rajdesai, the next day their political bosses would elevate them to some more plum posts.
Note – Whether issue of beef, temple or mosque , tolerant or intolerant or now JNU & Nationalism is serving the purpose of the political class to keep engage people in order to feed their mind to fullest capacity which would then stop thinking other more important things of life like Roti, Kapda & Makan, the wishful dream shown by Indira Gandhi somewhere in 1975, with the addition of mobile & Internet in 2016.
Yes, it's correct that Mr Modi gave a hope of growth, "the acche din" , however, definition of the same was not known at that time neither to him not to prospective electorates. The opposition parties are therefore, cunningly, linking every damn issue to this slogan of "acche din", till the time that they were able to trap political master of BJP, Mr Amit Shah to declare it election "Jumla", thereby making him unreasonable, a person not of his words which created a mistrust between voters of Modi & BJP.
Modi, while still enjoying political connect & command over voters, is not able to turn confidence into votes, mainly due to the mistrust created after Amit Shah's acceptance of issue of acche din to election Jumla and this has given an opportunity to the people, within the party, who have now envisaged their political career at risk, with the rising of Modi in power.
But then would it be justified to not discuss Modi's actions, efforts, policies & decisions which have actually backfired to party and were directionless in meeting the goals of black money & growth of economic activities.
It is no man's guess or some surprising fact that global business is in very bad shape. Mr Modi relied upon foreign investments in the country primarily in infrastructure and in equity market.
We have seen the dance of markets with the foreign money every day which is probably more complex than Kathak or Bharatnatyam.
Investment in infrastructure brings changes in life of local people but it takes huge time probably one term would be over of Mr Modi till the time these projects actually start working on ground, considering the federal structure where so much noncooperation is visible both in policy & execution.
The central government, headed by any party, has to keep it remember that unless U.P. & Bihar, which are almost 20% in population but 80% in country's problems, are not taken on board, all schemes would yield no result, even if implemented by 90%. All successive central governments since 1990 are on loggerhead with U.P. & Bihar because these are ruled by parties which were not in power in centre.
If locally, we can see example of NH-24, a project where land availability was never a problem, which should have been implemented somewhere in 1997-98 is delayed by 20 yrs, causing losses of approx Rs 20,000 Cr per year, in opportunity of enhanced productivity of U.P. & Uttarakhand. There are more than 100 such instances. Why we are focussing on these two states, because growth here can resolve 80% problems of country. Ganga cleaning which will increase agricultural productivity of millions of hectares, prevention of migrations to metro cities from these two states is more than 30 million burdening billions of dollars undesired expenditure in metro cities and many such problems including producing of highest number of small & heavy criminals.
The Modi government, in the larger interest of party & country, even with a situation that they may not be winning party in states of U.P. & Bihar, behaving as big but a mature brother, should work on these two states for developing infrastructure like 24 hrs electricity, reliable 4G services, 100 hospitals with medical college facilities, special tax incentives to Make-In-India Economic Zones by developing 50-60 such zones, investment into sewerage, STP & Waste to Energy power plants, investment into creating 300-500 Kendriya Vidyalaya ie 4-5 in each district, 100 polytechnic colleges ie one new in each district in addition to older ones, special low interest loans @ 2% for animal husbandry, agriculture, small scale entrepreneur, IT centres, Supreme Court bench at Allahabad and HC bench one in three districts, modern jails with Vedio conference facilities one in each district, modernisation of police, deploying central agencies like CBI & ED and NSG at commissioner level to check corruption & incidents of national level crimes.
This will ensure reverse migrations to U.P. & Bihar, higher productivity in the state itself resolving problems of crime also upto a certain level and this all can be achieved at short time only.
India's export is down every month for 16 month consecutively and there is no hope for upswing. We donot need bullet trains as also said by Metro man E.Sreedhran. We need investment in basic things , as mentioned in the article. We should have a mechanism now where intra-country export to various states should be thought of to increase. We have huge population to produce, which is not able to produce. Similarly we have huge population to consume which is also deprives of consuming. Where is the need to focus on export to other countries only.
Mr Modi has to think of making friendship with the heads of various state governments as he has developed , atleast a perception is given, with heads of other country. He may invite one or two CMs on his Mann-ki-Baat, say Akhilesh Yadav, and can share answer with them as he had done with his friend " Barack".
We will not get a time better to increase both production & consumption, in the country. Government should show no heart for attaching assets of defaulter corporates & corrupt officials, with grant of special courts for the purpose at each high court & Supreme Court.
It's not difficult to bring acche din and Modi must reaffirm the commitment to people, doing away of talk of election Jumla, so that people can pose faith not only in him but also to party, which is necessary to legislate, the only primary job of a sovereign government.
Views are personal, comments & feedback are welcome