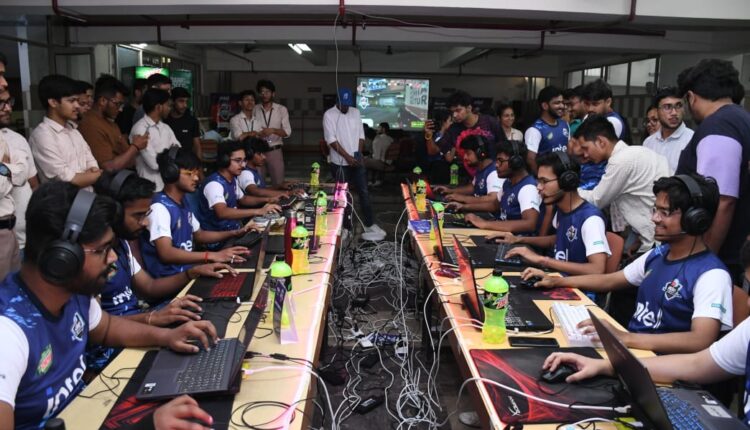 ITS Engineering College hosts E-Sports tournament
TEN NEWS NETWORK
Greater Noida, 14th May: The ITS Engineering College played host to an exhilarating e-Sports event sponsored by SKOAR! College Gaming Club (SCGC). Divided into two parts, the event attracted a massive turnout and provided participants with an unforgettable gaming experience.

The first segment of the event, the Experience Zone, witnessed an impressive gathering of over 400+ participants. Enthusiastic gamers from all walks of life flocked to the venue, eager to indulge in a wide array of gaming experiences. From virtual reality adventures to high-octane racing simulations, the Experience Zone offered a diverse range of games for participants to immerse themselves in, guaranteeing a truly remarkable gaming extravaganza.
The second part of the event was the highly anticipated Valorant Finals. After two intense knockout rounds on 9th May, two outstanding teams emerged as the finalists from a pool of eight participating teams. Both teams were from ITS Engineering College. The grand finals of Valorant showcased the teams' strategic prowess and teamwork, leaving the audience enthralled by their exceptional game play.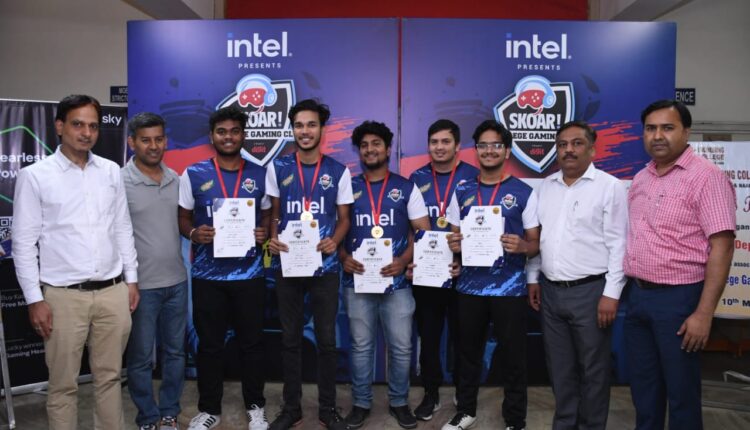 The event was a resounding success, with attendees thoroughly enjoying the thrilling matches and the vibrant atmosphere that permeated the venue. The competition's competitive spirit and the exceptional skill displayed by the players created an electric ambiance, with spectators on the edge of their seats throughout the tournament.
Amidst the enthralling e-Sports battles, two additional events took place, adding an extra layer of excitement to the proceedings. The Scavenger Hunt challenged in which participants to navigate through a series of clues and obstacles, testing their problem-solving abilities and teamwork. After a fierce competition, the deserving winners of the Scavenger Hunt were announced, with Team Enigma Elite emerging victorious, having showcased their exceptional skills and coordination.
Furthermore, a gripping Quiz event tested participants' gaming knowledge and expertise. Covering a wide range of gaming trivia and challenges, the quiz entertained the audience while putting their gaming acumen to the test.
The winners of the Valorant tournament were honored with well-deserved prizes by Dr. Mayank Garg- Director, ITS Engineering College and Dr. Ashish Kumar, HOD-CSE.
The victorious team, whose exemplary skills and strategic game play propelled them to victory, received accolades for their remarkable achievements.
SCGC's sponsorship of the e-Sports event at ITS Engineering College created a memorable experience for all participants and attendees. The event not only provided a platform for gamers to exhibit their talents but also fostered a sense of camaraderie within the gaming community. The successful organization of the event reflects the growing prominence of e-Sports in the region, and attendees eagerly await future events that promise to deliver equally exhilarating experiences.
To end up this successful event, Aditya Dayal Tyagi, AP-CSE, acknowledged  Mr. Aman Shukla & his team from SCGC and all the  participants with a vote of thanks.