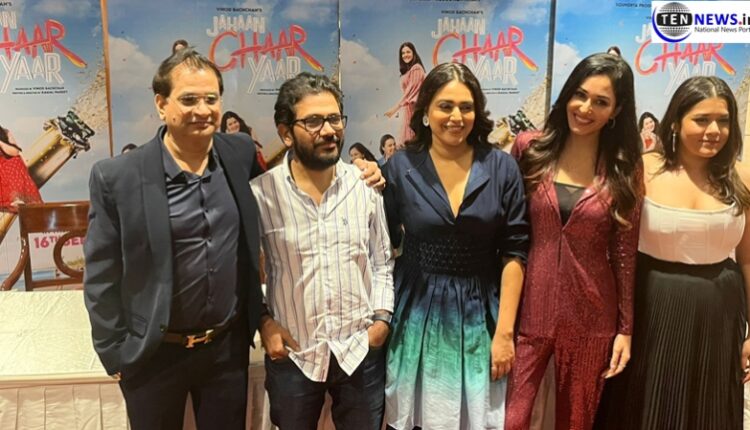 Jahan Chaar Yaar Film revolves on 4 married women friends to rock the Big Screens
Ten News Network
New Delhi, 10 September 2022: The Movie 'Jahaan Chaar Yaar' had recently conducted a press conference in New Delhi with director Kamal Pandey, producer Vinod Bachchan, Actor Swara Bhaskar, Sikha Talsania and Pooja Chopra. They talked about the film appealing to married women who devote their entire lives to their families and are unable to spend time with themselves.
'Jahaan Chaar Yaar' the title was inspired from the film Sharaabi's song, sung by Kishore Kumar tells the story of the trip of four married friends who travel to Goa in search of escape from their routine lives and wind up on "an incredible experience."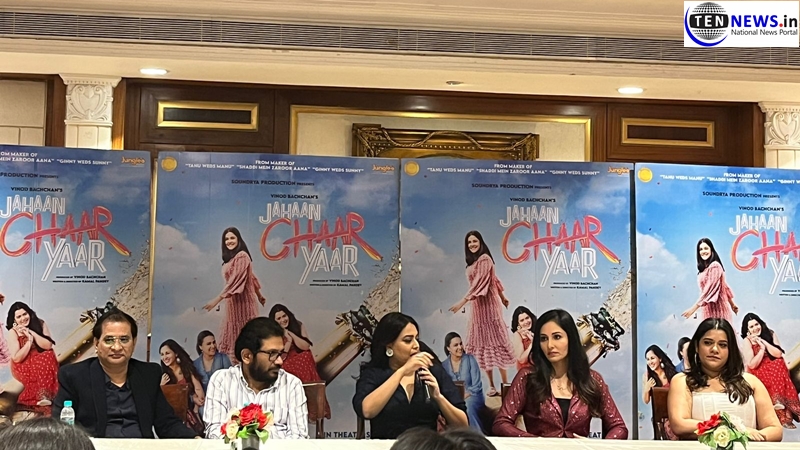 Actor Swara Bhaskar, in the press conference, clarified that Jahaan Chaar Yaar does not have any agenda and is not a feministic film. Calling it a "not Swara Bhasker type film," she said that previously she has done roles that were bold and Dabangg, and now she is attempting to do something different.
"When I had first read the script, I couldn't believe a man had written this with so much empathy and emotions. But this film has very beautifully expressed women's daily life, married life with such beauty and full of information about the emotional status," she added.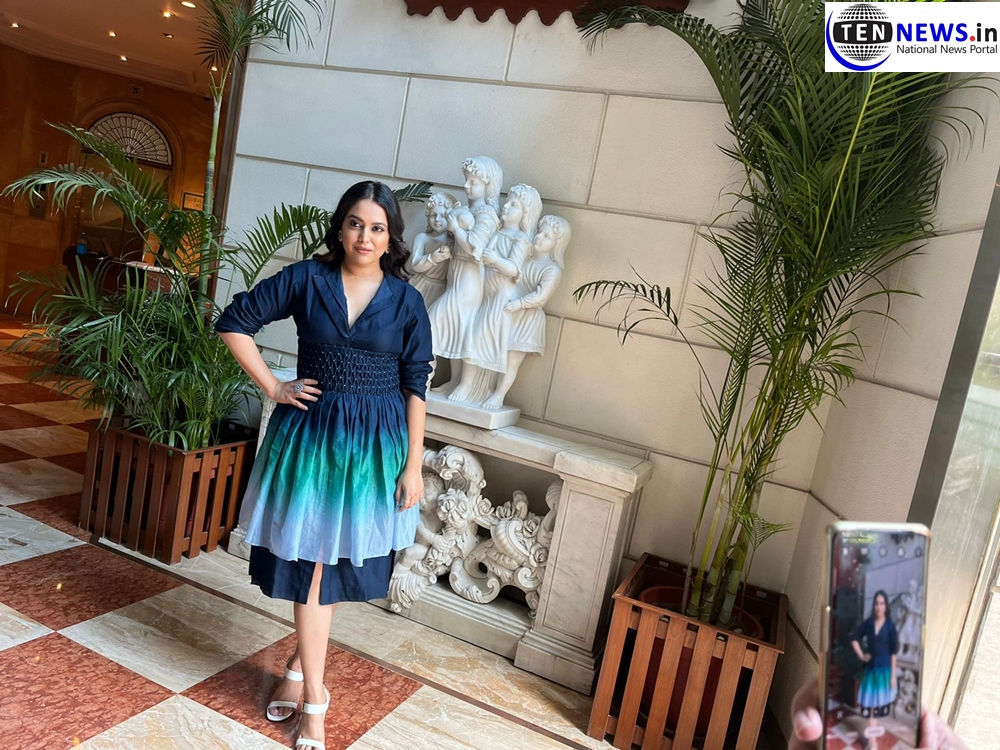 Talking about the film's supposed bad influence on married women, Bhaskar also stated that society believes that it exists to control women, including their decisions, their bodies, what they do or wear, and who they choose to love. We are attempting to confront this mentality, or more simply to present a story with it as the background.
Similarly, the producer, Vinod Bachchan also expressed that this film is portraying a realistic aspect of society. This is the story of every household. "Before making any film I analyse it if it actually happens. I have full confidence in this film, in every film I try to show some or the other aspect of the society's cruel truths," he said.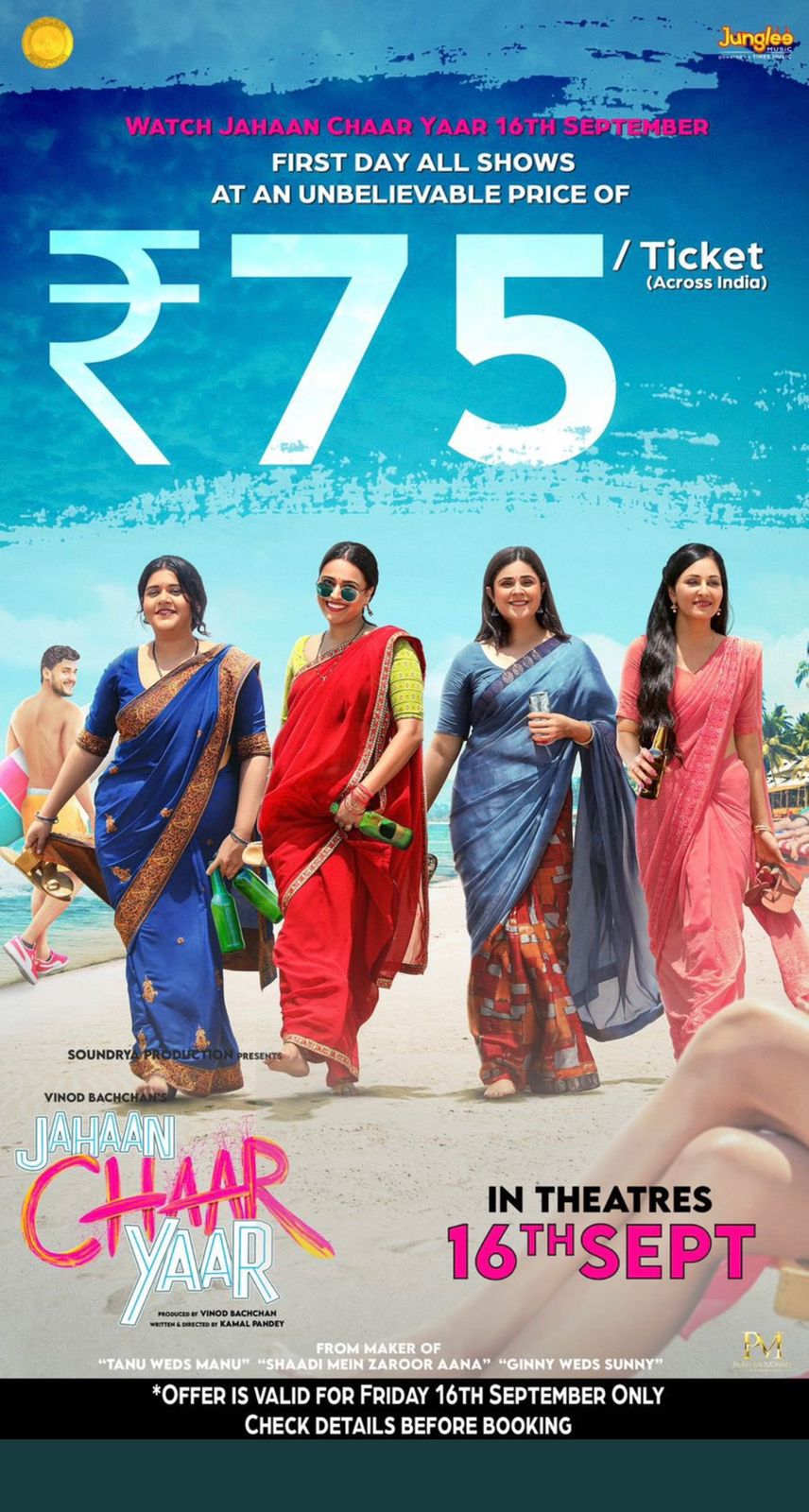 Bachchan also said that he wanted every woman to watch this film and this is the reason it will be made available at Rs 75 only. "Women live their lives for others. People especially men need to realise that females sacrifice a lot in their lives for others' happiness. From childhood, they are dependent on others whether it is their brothers, fathers, children, or husbands. We want to inspire them to live for themselves also, he added.
This film is for women who are always taken for granted and for women whose families did not even think about their best. This film depicts the lives of such women who want to fulfill their dreams. I urge all the women to watch this film, not only them but also their families who will realise the female's lives from their spectacle and it will definitely touch them, said the Director, Kamal Pandey.
Jahaan Chaar Yaar film is releasing on 16th September ahead of the festive season encouraging women to drive their families to watch this family drama.