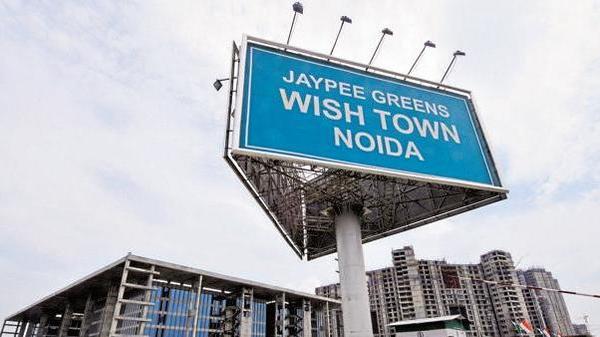 Jaypee homebuyers forum sends charter of demands to NBCC
Saurabh Kumar
Greater Noida 14/9/19: Nine registered Associations of Jaypee homebuyers sent a letter to Yogesh Sharma, Executive Director NBCC (India) Limited, raising certain concerns, which should be taken into account while formalizing the revised plan. This step came after the state-owned NBCC expressed its willingness to complete the 22,000 pending flats of Jaypee Wish Town.
After Supreme Court's order on 5 September, NBCC told the Supreme Court on September 6 that it was willing to file a fresh proposal to the National Company Law Appellate Tribunal to take over the embattled real estate developer's projects.
The 15-point proposal has been sent to NBCC by the buyers on September 12, in the wake of the court's September 6 order, in which it has instructed all stakeholders in the Jaypee resolution case to give their conditions to NBCC so that it can include the same in its revised bid.
The major demands of the Wish Town buyers include that the construction and handover of the project should be concluded within three years, else compensation for delay should be factored in. Also, the cost of stamp duty should be as per the sales value. And there should be no change in the agreement between the builder and buyers after the NBCC takes over the project.
The buyers also want that NBCC to take responsibility for maintenance of the township, including external infrastructure facilities, common and shared areas. Moreover, all safety measures like rainwater harvesting, electrical substations, sewage systems, places of worship, police post and fire station should be constructed as per the original layout plan. And no extra cost can be levied on the buyers.
The other demands include the construction of all projects should be carried out under the supervision of a monitoring committee comprising experts and home buyers. All maintenance of Wish Town and Sports City should be supervised by NBCC until RWAs are elected and responsibilities are legally handed over.
NBCC should not 'hive off' expressway and other assets to settle dues of lenders until all buyer units are handed over and some 250 acres of land should be earmarked as a Home Buyers' Trust. Moreover, the company should deposit Rs 200 crore as has been agreed and committed in the NCLT proceedings.