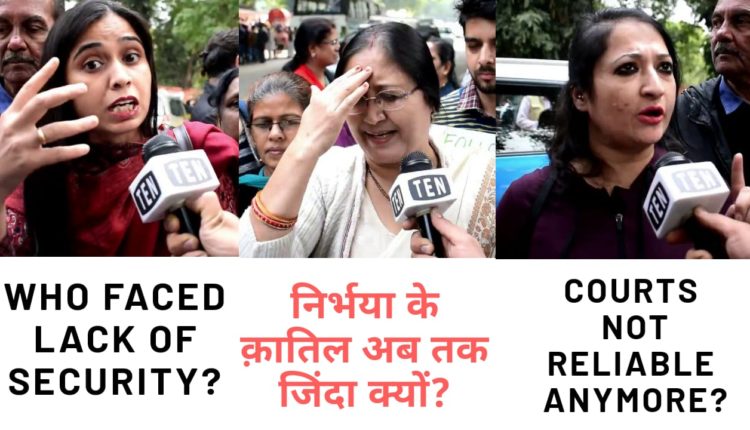 Justice is still due for rape victim Dr. Reddy even after the encounter, says Delhites
Vishal Malhotra/Lokesh Goswami Tennews New Delhi :
A very large number of people in Hyderabad today are celebrating happiness over the encounter killing of the four accused arrested in the rape and murder of Dr. Priyanka Reddy.
Hundreds of people reached the "encounter" site and applauded the police and raised slogans in favour of them like "Telangana police zindabad" and "We got justice" and said this would act as a deterrent for people from committing such crimes.
Days after the gory incident in which the 26-year-old veterinarian was burnt to death after being raped, triggered outrage, the four accused in the case were killed in an encounter in the wee hours of Friday as they "tried to escape from the crime scene". Hours after the encounter, top police officers rushed to the spot.
Some women were also seen distributing sweets to police personnel.
Speaking to Ten News, few female activists opposed the action taken by Hyberabad Police and condemned what happened in the early morning of Friday. One woman said, "it makes us feel happy for Priyanka as it is the only justice she deserved but, this should have happened under proper law and jurisdiction. Nirbhaya file is still open and the Reddy's file is already closed."