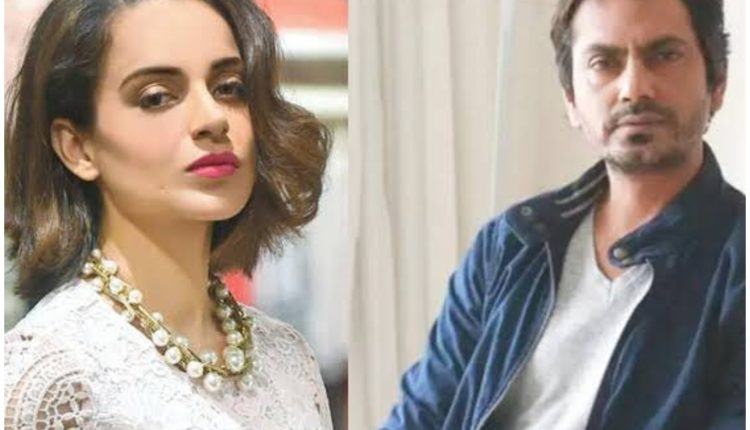 Kangana Is an Amazing Person to Work With, People Have Weak Ears, says Nawazuddin Siddiqui
New Delhi, 1 May 2022: In a latest interview, actor Nawazuddin Siddiqui refuted the rumours around Kangana Ranaut's attitude and unfriendly nature, stating that she is one of the best producers to work with, while the rumours surrounding her are total misunderstanding.
The 47-year old actor is the part of Ranaut's debut production, Tiku Weds Sheru with Avneet Kaur among others. He stated that he enjoyed working with her and she is an amazing girl. "She was my producer. Producers like her are very few in number. They are rare," he said.
When asked about his initial hesitance and fear in working with Kangana Ranaut, he responded saying "Not at all. Fear of what? She is such an amazing actress, such a good producer, what else could you want?"
He also told that people should not give in to speculations. They hear some things and deem it to be the truth. "People have weak ears in the industry," he concluded.