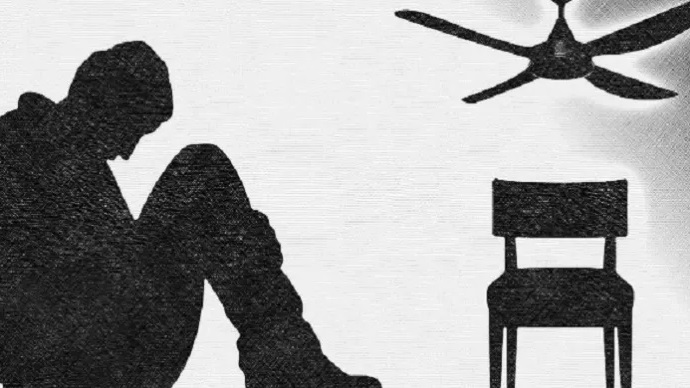 Kota, August 16, 2023: A distressing incident has shaken the education hub of Kota as another student has taken their own life, marking the 20th such death this year. The latest victim, 18-year-old Balmiki Prasad from Bihar's Gaya, was found hanging in a rented accommodation in Mahavir Nagar on Tuesday night.
The tragic discovery was made by fellow students and the landlord, who immediately alerted the police. According to reports, attempts were made to contact Balmiki Prasad, but when there was no response, the landlord entered the room and found the young student's lifeless body. The Mahavir Nagar Police Station is currently investigating the case.
"While the body has been sent for post-mortem, we have informed the family of the deceased. We are awaiting their arrival to ascertain the exact cause of this tragic event," a police officer stated.
Despite a thorough search of the room, no suicide note was discovered. The police are currently interviewing the landlord and other students residing in the same accommodation.
Balmiki Prasad, who had been residing in Kota for two years while preparing for engineering entrance exams, is the fourth student to end their life in the city this month alone. Earlier in August, three other coaching students, including two IIT-JEE aspirants and a NEET-UG aspirant, had tragically lost their lives.
The alarming number of student suicides in Kota has drawn concern from both local authorities and the district administration. In response to the rising cases, the administration has initiated psychological evaluations of students and has been providing essential counseling services, adhering to guidelines set by the high court.