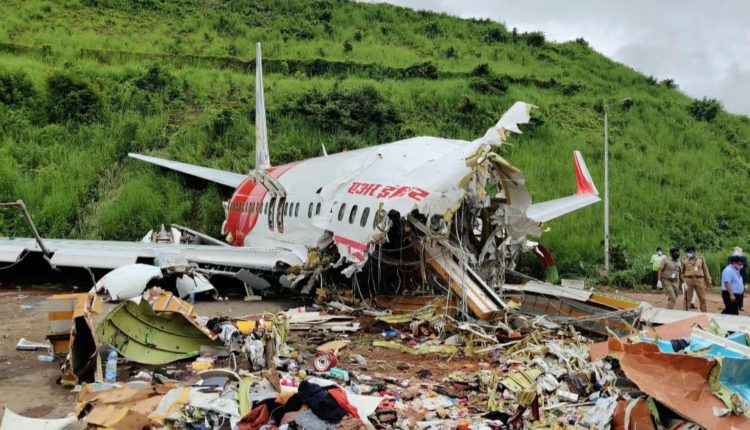 Kozhikode Plane Crash death toll rises to 18, three patients on ventilator, one other tests positive for Covid
Ten News Network
Kozhikode (Kerala), Aug 8, 2020: Union Civil Aviation minister Hardeep Singh Puri on Saturday informed that 18 people have died due to plane crash that happened yesterday at Kozhikode, while few others continue to remain critical.
After inspecting the site of crash here, Puri said, "There were 190 people on board the aircraft, out of them, 18 lost their lives. 149 people were also admitted to hospitals, of out which 23 have been discharged. A few patients are in critical condition, three of them are on ventilators."
He also said that cause of the accident will be determined with the help of black box, which has been recovered from the crash site. "We visited the site of crash & two black boxes have been recovered. The precise cause of the mishap will be determined when we analyse data in those black boxes," he added.
Meanwhile, Kerala Chief Minister Pinarayi Vijayan has announced a compensation of Rs 10 lakhs to the next of kin of each passenger who has died in the unfortunate plane crash.
Kerala Chief Minister's Office (CMO) also informed that all the accident victims will be tested for COVID including those who died in the crash. "So far, only one victim has tested positive for Coronavirus," it said in a statement.
Earlier in the day, Arvind Singh, Airport Authority of India Chairman had said that the clearance to Kozhikode airport was given only in 2019 after resolving some issues. "Directorate General of Civil Aviation had some issues with the runway in 2015, but after resolving those issues, clearance was given to it in 2019. The jumbo jets of Air India also used to land there," he state.
The accident had occurred yesterday night while the plane had skidded off the runway while landing at the airport.