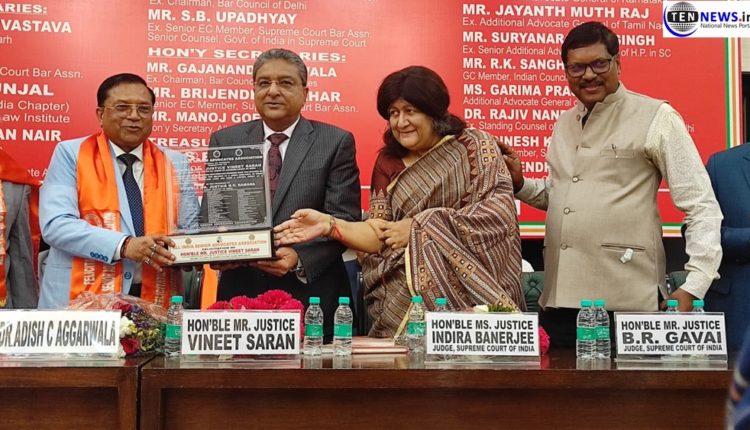 New Delhi (13/05/2022): All India Senior Advocates Association on Thursday organized an event to honour and felicitate Mr Justice Vineet Saran, who recently retired from Supreme Court.
During the event many key luminaries of the judiciary, includes senior judges and advocates were present.
While Hon'ble chief justice couldn't attend the event due to other pressing commitments, he sent his best wishes through a letter which was read during the event.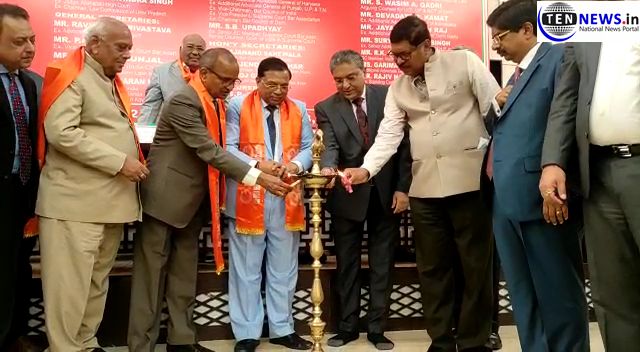 "Despite my best efforts, I cannot participate in this event but want to convey my best wishes to Justice Vineet Saran. His exemplary services to the institution of law is commendable," it said.
Key luminaries of the Indian law fraternity showered their blessings on Justice Saran during the event.
Speaking on the occasion, Dr Adish C Aggarwala, said, "This has been a remarkable journey from being a lawyer to being ADG of UP, Judge of Allahabad High Court, Karnataka High Court, Chief Justice of Odisha High Court and Justice of Supreme Court. I have known his since 2007 when we met at International Confrence of Jurist in London."
Justice Indira Banerjee said, "Since 2002, we have been like family. Whenever his children visited Kolkata, they made it a point to see me. When I came here, Justice Saran mentioned that I have done my homework. I wish my dear brother a happy future. He and his family are like my extended family and I wish him and everyone the very best for future."
Speaking on the occasion, Advocate General of Punjab, Dr Anmol R Siddhu , said, "It is really high time for me to be at this function of honorable Justice. The anecdotes being shared here prove that how much love and affection Justice Saran have showered on his juniors and the entire legal fraternity. This is a very rare quality and he has them in abundance."
Sr Advocate P. Wilson, M.P. Rajya Sabha advocated to the retirement age of Judges. "It is so dejecting to see such able judges so early, with so much wisdom and experience. With end of 2023 approximately 40% of judges of SC would retire. This will have a cascading effect of deposing cases. Hence I have asked for increasing the age of retirement to 70, such as in countries like Australia."
The event concluded with Justice Saran addressing an eager crowd of listeners and admirers. "I thank everyone for all the blessings and great words being spoken about me, I don't know whether I deserve them or not but I humbly thank each of you for your kind words," he said. "I'm entering the third inning of my life after three decade as an advocate and two decade as a judge. I wish to do more good for the society. I will now have more time to give back to society. Also, I want to enjoy remaining slices of my life," Justice Saran added.
All India Senior Advocates Association felicitate Mr. Justice Vineet Saran, Judge of Supreme Court | Photo Highlights
All India Senior Advocates Association felicitate Mr. Justice Vineet Saran, Judge of Supreme Court | Video Highlights