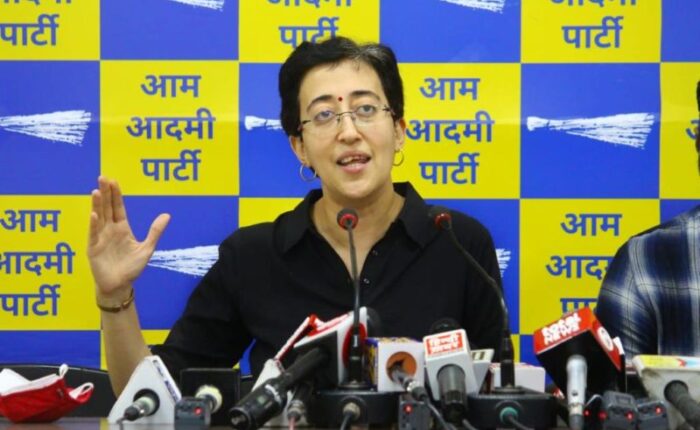 LG conspiring to End Free Electricity Scheme in Delhi, alleges Atishi
Ten News Network
New Delhi (India), March 27, 2023: Delhi Power Minister Atishi has alleged a "big conspiracy" to end the government's free electricity scheme in the national capital, accusing Delhi Lieutenant Governor VK Saxena of forming a "nexus" with power companies to stop the scheme.

At a press conference, Atishi announced that Delhi Chief Minister Arvind Kejriwal has ordered an audit of power discoms by CAG-empaneled auditors to determine how subsidy money is being used.
Atishi further alleged that files about free electricity were not being shown to the power minister of the elected government, which indicates that something is amiss. She claimed that the Lt. Governor's office sought changes to the power subsidy policy in Delhi, prompting the government's assurance that there were no plans to revise the scheme.
The AAP leader also pointed out that government-appointed experts in discom boards were removed earlier and questions are being raised about the Lt Governor colluding with the discoms. She said the audit of the subsidy being provided to the discoms will help to determine how the subsidy money is being used.
The Delhi government's free electricity scheme has been a popular scheme that provides free electricity up to 200 units to households and subsidies for those using between 201-400 units. The scheme was launched by the AAP government in 2019 and has been widely appreciated by the residents of Delhi.
The allegations of a conspiracy to end the scheme have sparked concerns among residents, who have been vocal about their support for the scheme. The audit ordered by the Delhi Chief Minister will be closely watched by residents, who are eager to know how their tax money is being utilized.