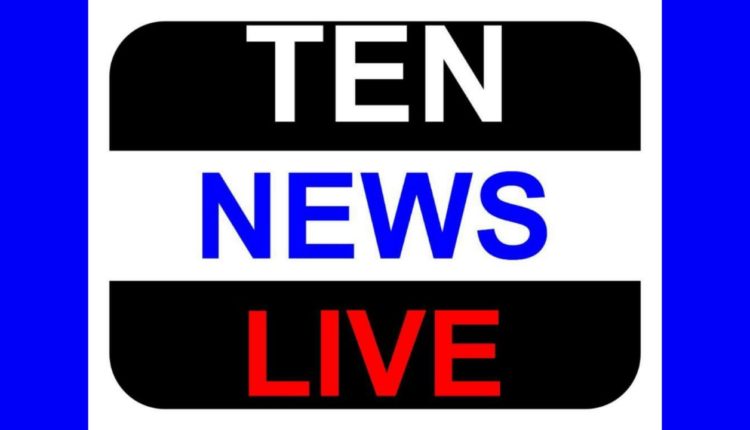 LG crowns "India's Mallika-E-Kitchen Cooking Queen" 2013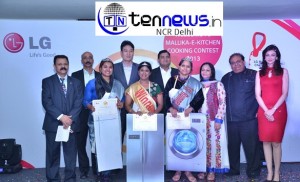 Food pangs, craving for a favorite dish, meeting family or
friends for a meal or trying a new cuisine, most people have used these terms sometime or the
other. Food, the common factor in these and a universal word, connects people across the globe.
Taking this love for food forward, LG Electronics India, Home Appliances major, today hosted
the Grand Finale of India's largest amateur cooking competition, Mallika–E-Kitchen Cooking
Contest 2013. This live cooking competition for women home cooks showcased the exceptional
culinary talent and presented scrumptious, indulgent concoctions that tickled the taste buds,
The contest that began on September 18th
the coveted title LG Mallika–E- Kitchen. The fifth edition was judged by renowned celebrity
chef and a household name, Nita Mehta, on taste, texture and innovation. The title was won
by Mrs. K.N. Nitya from Coimbatore, 1st runner-up was Mrs. Anamika Singh from Pune and
2nd runner-up was Ms. Sonia Bhattacharjee from Kolkata. The winner will now represent
India in the finale of LG Home Chef Championship cook-off in Cape Town, South Africa on
December 4, 2013 to win the title of "Grand Master Home Chef".
, 2013 culminated in 11 zonal winners fighting for
Speaking on the occasion, Mr. Rajeev Jain, Sales Head – Home Appliances, LG Electronics
India said, "We are overwhelmed with the response we have received year after year to make
Malika – E- Kitchen a huge success. This platform has helped us strengthen our business and
increase our market share from 32 % (2008) to 39 % (September, 2013). The winner of today's
National round will represent India globally for the LG Home Chef Championship in Cape
Town, South Africa. As a market leader, we are committed towards creating awareness across
India about healthy cooking with microwaves. Also this contest proves to be an amazing
platform to connect with our consumers. We will continue our efforts in the future as well."
He further added, "Malika-E-Kitchen started with an aim to revolutionize the way people cook,
bake and grill food by effectively using a Microwave. This year we have launched Charcoal
Lighting Heater Microwave Oven with innovative India specific features like Indian Bread
Basket and Diet FryTM. With this new range we are targeting 40% market share in Microwave
Oven with a marketing investment of Rs. 260 crore in the Home Appliance category."
Excited on winning the title, Mrs K.N. Nitya, said, "I'm thrilled at winning the prestigious title
of Mallika-E-Kitchen2013. Cooking has always been my passion, my first love. This title has
given me an opportunity to commence my journey in the culinary world. I would like to extend
my deep appreciation to LG, for organizing this event every year and getting us closer to our
cooking dream. I am hoping to make India proud at the International level."
Mallika-E-Kitchen contest is a unique initiative that provides an unparalleled opportunity
for the women of the country. Touted as one of the largest amateur cooking contests, the
competition was conducted in three stages proceeding to the final round. The auditions received
an enthusiastic response from over 3000 aspirants from across 60 cities. The grand finale saw
the contestants preparing a main course dish within a time span of 90 minutes in an LG Light
wave Charcoal Lighting Heater Microwave Oven. The idea behind using one of the most helpful
kitchen gadget appliance was to promote healthy cooking with LG's new and healthy range of
The LG Home Chef Champion, Cape Town winner will receive USD 10,000 worth of gift
vouchers, the title of "Grand Master Home Chef" and LG Lightwave Convection Oven.
While the runner-up will receive USD 5,000 in gift vouchers and "Master Home Chef"
certificates. As a new component to this year's competition, LG will donate USD 5 to the
United Nations World Food Programme (WFP) for every recipe submitted and USD 1 for
WFP is the world's largest humanitarian agency fighting hunger worldwide. Last year, WFP
reached more than 97 million people in 80 countries with food assistance. LG Electronics has
been a partner in WFP's global work to eradicate hunger since 2009.