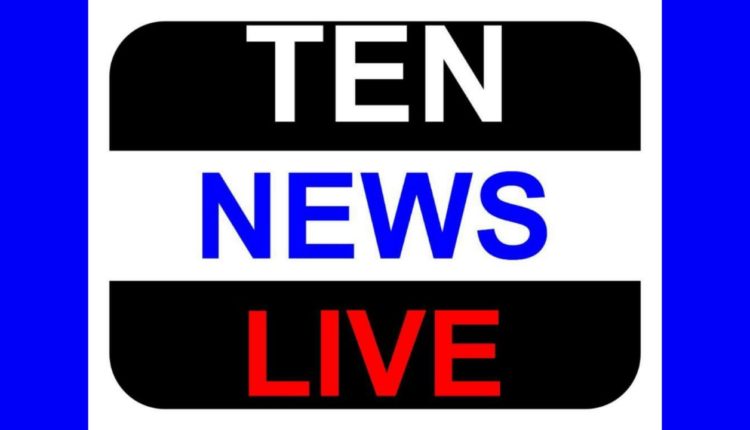 EK SHAAM GREATER NOIDA KE NAAM PRESENTED BY LG ELECTRONICS INDIA PRIVATE LTD – TEN NEWS
एक शाम ग्रेटर नॉएडा के नाम परीचौक डॉट कॉम की नौ वी वर्ष गाँठ का आयोजन ईशान ग्रुप ऑफ़ इंस्टीटूशन में आयोजन.
TEN NEWS: Bachchu Singh, City Magistrate, Addressing the gathering in Ek Shaam Greater Noida Ke Naam
TEN NEWS – Rakesh Kumar, chairman, EPCH, Addressing the gathering in EK Shaam Greater Noida ke Naam
ASHOK SHRIVASTAVA ANCHOR AT HIS BEST IN EK SHAAM GREATER NOIDA.
DR D K GARG'S DIABETES BOOK PUBLISHING IN EK SHAAM GREATER NOIDA.
PARICHOWK.COM – OUTSTANDING SOCIAL WORK AWARD TO ACTIVE CITIZEN TEAM
TEN NEWS – Gazal by Ojas Deshmukh in Ek Shaam Greater Noida Ke Naam
Gajanana Dance from Bajirao Mastani by Kcalpana Kala Kendra – TEN NEWS.
BIPIN SHARMA, FEATURES EDITOR, TENNEWS.IN–   A grand event in Ishan Group of Institutions, 1 Knowledge Park on 26th December 2015 marked the completion of nine golden years of Parichowk.com (A Gateway of Greater Noida), which in the last few years of its existence has indubitably established itself as Greater Noida's most popular and trusted web portal. As has been the norm every year, this year too, the passionate core team of parichowk.com and Tennews.in along with self styled volunteers and activists of the city did a commendable job in organizing a spectacular show to showcase not just the portal's milestones, but more significantly the remarkable talent of city based children, the youth brigade, and the professional artists comprising the musicians, singers and dancers. The invitees and the special dignitaries were in full strength to hail the achievements of Parichowk.com all these years. The event titled "Ek Shaam Greater Noida Ke Naam" witnessed an eclectic display of cultural activities, scintillating dance and musical programs by vivacious professional and amateur artists that had the crowds literally on their toes throughout the program. Another highlight of the event was the felicitation of the achievers in various categories by the distinguished dignitaries and the guest of honours during the course of the event.
Notable among the guest of honours were Bachhu Singh, City Magistrate, Noida, Shravan Kumar Sharma, former Commissioner Meerut Division, Amit Gujral, Head Marketing, GSM Mobiles, official from LG Electronics India Pvt Ltd., NM Sharma, President, Kailash Healthcare Ltd, Rakesh Kumar, MD- India Expo Mart Ltd and Executive Director EPCH, Dr H Chaturvedi, Director BIMTECH, Sudeep Sarcar, VP, India Expo Mart Ltd, and Ravi Sodhi, Director, Wave Group GM.
Speaking on the occasion, founder of parichowk.com said, "I derive boundless joy by connecting people hailing from different walks of life irrespective of any divides so as to help them effectively address the grave, day to day issues of concern, and for raising the overall quality of life.Parichowk.com was launched by Shri Shantonu Sen the first resident of Greater Noida in 2006. We attribute the success of our portal to the indomitable spirit and exhaustive efforts of the core team members who are constantly on the job updating information on news, messages, events, media gallery, photos, and videos uploads by the Greater Noida Community. The website possesses A-Z information about Greater Noida like schools, colleges, industries, hospitals, doctors RWAs, NGOs, Artists, sportspersons etc. The contents of the websites are being created by the visitors under controlled environment. Through this websites awareness campaigns with regard to voter list, polling, security issues etc were also launched. It is an online social platform for sharing and exchange of information, knowledge, views, pleasures and grievances, photos and videos. It allows users to list property for sale purchase and renting-PG, listing of vacancies and resumes without any cost. The online "available/wanted" section is immensely popular. It's SMS service of providing instant and latest information on Noida – Greater Noida spells rage in town. We at Tennews.in are truly overwhelmed by the love and support that we have got from all quarters. The prime objective behind organizing cultural events is to not just showcase the rich city talent, but give them the right platform for promoting the budding stars in the making. We are thankful to LG, Dr D K Garg, Chairman (Ishan Goup of Institutions), Kailash Health Care Ltd, Birla Institute of Management Technology, Export Promotion Council for Handicrafts, India Expo Mart Ltd, Navratan Foundations, Franciscan Solutions and Advocate Mukesh Kumar Sharma Associates for all their support in ensuring the success of our event."
President of Navratan Foundation Ashok Srivastava as the anchor of the event was the perfect man for the job as he had the audience in splits with his witty one liner's and satire on the contemporary times. He had Advocate Mukesh Sharma for his company, and the two did an incredible job in keeping the audience enthused throughout.
Poetic renditions by Mukesh Sharma were a big hit, and appreciated by the audience.
The official event commenced with the traditional lighting of the lamp ceremony by the distinguished personalities. After this ritual, the cultural program began with the Saraswati Vandana by Bageshree Institute ensued by Natavari Kathak Dance by Kala Srijani, Greater Noida. Then followed Gajanana Dance from Bajirao Mastani by members of Kcalpana Kala Kendra. The audience were enthralled by Subharabh with Saraswati Vandana Dance by ​Sangeet Sadhana as well as by Punjabi Folk Dance number titled "Ni Main Naccha Nacchaa" by Gyaneshwari Institute. In the end, there was a scintillating dance performance on Vande Mataram by artists from Kcalpana Kala Kendra.
Like every year, there was a great deal of excitement about Parichowk.com Awards and Honours Ceremony. Nagarik Samman was given to NP Singh, DM, Gautam Budh Nagar, while the proactive cyber policing award was bestowed upon Dr Triveni Singh, ASP. Media Person's Welfare Award was given to Greater Noida Press Club.
For outstanding social work, the award went to Active Citizen's Team while the best Residents Welfare Award was conferred on Evergreen federation of RWAs. The most coveted businessman of the year award 2015 to Francis Masih, CMD, Franciscan Solutions. The Directors of Music Institutes/Schools were honoured with Mementoes and Certificates. Bipin Sharma was felicitated for his political features and comprehensive analysis by the guest of honours during the event.
Technical consultant of Tennews.in Prasad Mali shared an elaborate PPT Presentation of their portal which provided myriad inputs and details about the USPs of this portal. Taking to media, Prasad said, "A 'web portal' comprising a detailed info on various significant issues alongside relevant breaking news and other key segments such as online forums and social networking is undeniably, one of the most distinctive usage being proffered by the web. The core purpose of a web portal is to help the millions of internet users all over the globe draw advantage through the data and information provided on it."
Director and Associate News Editor Tennews.in Sunita Mali shared, "We had to face stiff challenges at every step in our nine year journey which is why it makes our success all the more glorious. We wish to thank the citizens and the proactive citizens groups for having constantly guided and supported us in all our endeavours. Tennews.in owes a special gratitude to its core operations team comprising the torchbearer Shantonu Sen (Former CBI JD) as the News Editor, Ranu Francis, Technical Adviser and MD Franciscan Solutions Pvt Ltd, Prasad Mali, Technical Consultant, Bipin Sharma, conceptualizer and Features Editor, Jitender Pal, senior Photo Journalist, New Delhi, Rohit Sharma, Sr Reporter, Noida, Anupam Gautam, Correspondent, New Delhi, Lokesh Goswami, Reporter, Greater Noida, Sanjay Chaturvedi, Bureau Chief- Faridabad and Suneel Dwivedi, Public Relations Officer. With humility, I will like to say that Parichowk.com has stepped into its tenth year with a distinctive style and elegance."