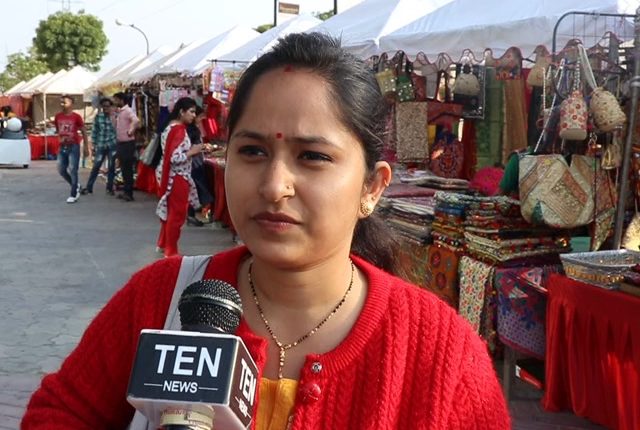 Lok Sabha Elections: Noida people share their key points on which they will choose their MP candidate
ROHIT SHARMA / TALIB KHAN
Noida, (15/3/2019): The Election Commission had announced the dates of the polling. The elections will be held in 7 phases and will start from 11 April and will end on 19 May.
Since, Gautam Budhh Nagar will host elections in the first phase the political parties as well as administration has geared up for the elections.
The BSP and SP gathbandhan is trying to give BJP a setback in the upcoming elections. BSP has been given the seat of GBN in their deal of seat sharing from SP. While speculations are still maintained about the candidate of BJP on the seat of Gautam Budhh Nagar.
The current MP Dr. Mahesh Sharma is rumoured to be given a seat in Rajasthan, while speculations are made about Union Home Minister, Rajnath Singh to be chosen for the seat of Gautam Budhh Nagar.
Ten News team today reached to the residents of Noida to know about their key points while chosing the candidate.
Many if them answered by saying, "that when we talk about Gautam Budhh Nagar, we always think about crimes. So we will vote to the one who will try to reduce the crime rate here, many provisions has been approved but still the crime rate is increasing in Gautam Budhh Nagar".
While others focused on the issue of cleanliness, and said, that "Noida has been ranked 150 in the cleanliness meter, which is a bad thing for the government and the administration, we will chose our local MP who will focus on cleaning the district and end the problems residents are facing".
While some other people said, "We will not vote looking after the party of the candidate, caste of the candidate or anything, but we will vote him who will be able to resolve the issues of the district".
Many residents raised issues on stray animals, traffic, garbage and crime, which seems to be a constant for Gautam Budhh Nagar residents, and are not getting enough attention from the government.