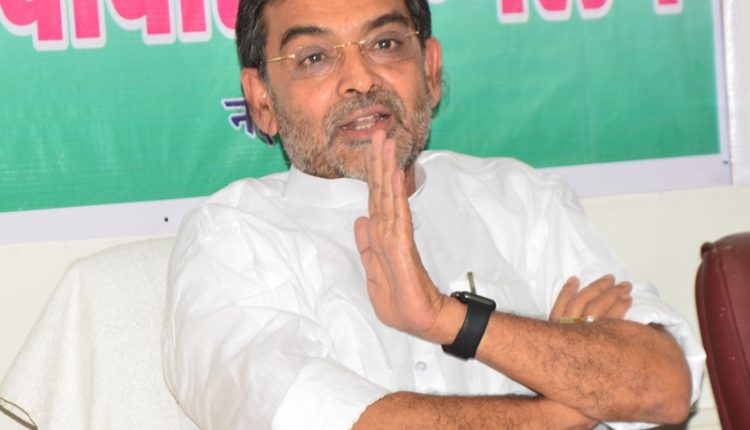 New Delhi:Several states across the country to burned on April 3, as protests against the "dilution" of the SC/ST atrocities Act by the Supreme Court raged on. Eleven people were dead in the violence, houses of two Dalit leaders was set to fire in Rajasthan, public property vandalised in many states, and the running of trains and buses affected, even as the administration seemed powerless.
Union Minister and Rashtriya Lok Samata Party (RLSP) chief Upendra Kushwaha on Thursday held a press conference on the Issue of Representation of OBCs in Higher Judiciary.The chief of Rashtriya Lok Samta Party also announced a 'Halla bol, darwaja khol' (raise your voice, open the door) campaign to press for "rightful" representation of people from these communities, besides the poor and minorities, in the apex court and high courts.

Addressing the Media, Kushwaha Said, The representation of scheduled Castes, Scheduled Tribes, Other Backward Classes in the country's higher judiciary remains abysmally low with no Dalit judge currently serving in the top court.In fact, in the past eight years, no judge from SC communities has been elevated to the Supreme Court. A tea-seller can become prime minister and children of daily-wagers can become IAS officers. The Supreme Court should come out with a white paper and tell us how many judges have come from poor families. "
"The low representation of traditionally weaker sections such as Other Backward Classes (OBC), Scheduled Castes (SC), and Scheduled Tribes (ST) in the higher judiciary is a serious issue", added RLSP Chief, Upendra Kushwaha.