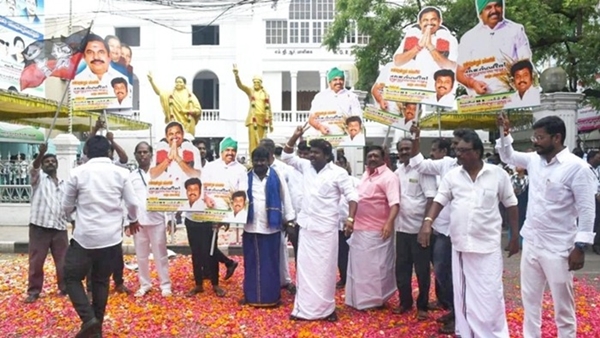 New Delhi (India), March 28, 2023: Madras High Court has rejected all the interim applications filed by expelled AIADMK leaders O. Panneerselvam, P.H. Arvindh Pandian, R. Vaithilingam, and J.C.D. Prabhakar. The applications challenged the July 11, 2022, party general council resolutions and the subsequent general secretary election.
Justice K. Kumaresh Babu found no ground to entertain the applications, which urged the court to restrain the party from implementing the resolutions, including the revival of the post of general secretary, to be elected by primary members, and the abolition of the posts of coordinator and joint coordinator.
The plaintiffs had also challenged a special resolution that expelled them from primary membership and a subsequent notification for the conduct of a party election for the post of general secretary.
The first round of litigation, initiated by Panneerselvam last year before the Madras High Court, ended in February this year with the Supreme Court upholding the validity of the convening of the July 11 general council meeting.
After Pandian filed a fresh civil suit, Vaithilingam and Prabhakar filed individual suits with similar prayers. Justice Babu heard the preliminary arguments advanced by their counsel on March 17 and adjourned the hearing for two weeks pending the filing of counter-affidavits by the AIADMK and its general council.
However, on the same day, the party notified the general secretary of the election, which led to the three litigants moving urgent applications against the election notification.
Justice Babu heard the matter at length on March 22 and rejected all the interim applications on Tuesday. Senior counsel C. Manishankar and Abdul Saleem obtained permission to file an appeal on March 28, 2023, before a Division Bench of Justices R. Mahadevan and Mohammed Shaffiq.