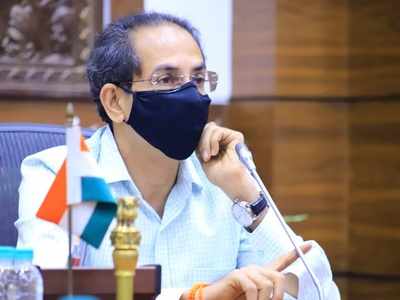 Maharashtra chief minister Uddhav Thackeray on Tuesday asked people to strictly follow government-mandated guidelines on masks and social distancing or be prepared to face another round of lockdown as the state reported more than 3,000 cases of the coronavirus disease on Tuesday for the seventh straight day. Thackeray has directed senior officials to take strict action against people or organisations who flout Covid-19 guidelines.
"If people do not wear masks or follow health rules, then the district and police administration has a responsibility to strictly enforce these rules. They must take strict punitive and necessary action without showing any leniency," Uddhav Thackeray said.
Taking cognizance of the fact that the people have started attending parties and functions on a large scale, Uddhav Thackeray asked the collectors to revoke the licenses of restaurants and banquet halls if they do not follow social distancing norms and wearing masks. "Over the past year, we have set rules for various sectors while fighting coronavirus. But, it is a serious issue if those rules are not implemented.
"We have extended the times of restaurants and hotels but we do not see that the rules are being followed. Local administration teams should visit all such places and take immediate action," Uddhav Thackeray said.
The chief minister directed that field hospitals should be monitored to check if all facilities are functional. He also said that mobile vans should be used in rural areas to increase the number of Covid-19 tests. The state has recorded 2,071,306 cases of the coronavirus disease and related 51,591 deaths to date.