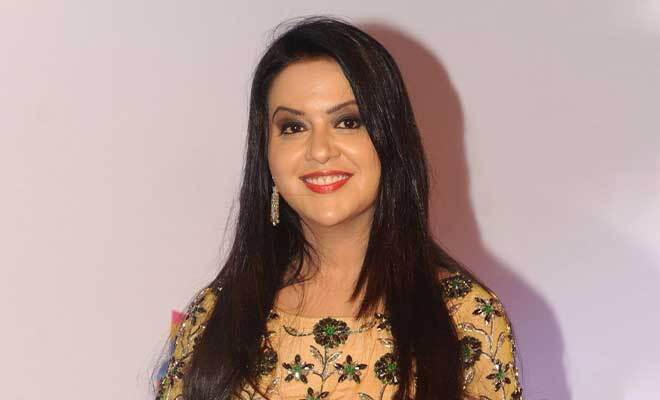 Maharashtra Deputy CM, Devendra Fadnavis's wife files FIR against the designer for alleged threats and bribery
Ten News Network
Mumbai (India), March 16, 2023: A complaint has been filed in Mumbai against a designer by Amruta Fadnavis, spouse of the Deputy Chief Minister of Maharashtra, Devendra Fadnavis. The incident involves allegations of threats and conspiracy, and Amruta has named a woman named Aniksha and her father in a First Information Report (FIR) lodged on February 20.

Amruta Fadnavis, a distinguished banker, claims that Aniksha approached her in November 2021, pretending to be a designer, and attempted to bribe her by offering a sum of 1 crore to intervene in a criminal case involving her father.
As per the FIR, Amruta Fadnavis stated that the woman sent her video clips, voice notes, and messages from an unknown number on February 18 and 19. She alleged that the woman urged her to wear designer clothes and jewelry at public events, which would help promote her brand. However, Fadnavis stated that she returned the material to her through her staff or donated it as she did not possess any of her designed clothes.
The Mumbai Police has registered a case against the woman and her father for conspiracy and under the Prevention of Corruption Act.
According to Amruta, Aniksha claimed to have lost her mother in their first meeting. The FIR alleges that the woman often handed over designer clothes and jewelry to Amrutas' staff, who urged her to wear them. The FIR further claims that Aniksha offered her a Lakhota, instructing her to give it to Amruta, which turned out to be a handwritten note. The note's contents were not comprehensible, and Amruta kept the paper aside.
Amruta also alleges that the woman once lied to her bodyguard and entered her car. She allegedly told her that her father had provided information about bookies to the police and that they could make money by instructing the police to take action against the bookies or by receiving money from them for not taking any action against them.
Amruta said she stopped the car and asked the woman to exit. She also claimed that she ignored calls from her.
Amruta said that on February 16 at 9.30 p.m., Aniksha contacted her and informed her that her father had been accused in a case and offered her Rs. 1 crore if she saved him. Amruta immediately disconnected the call and blocked her number.