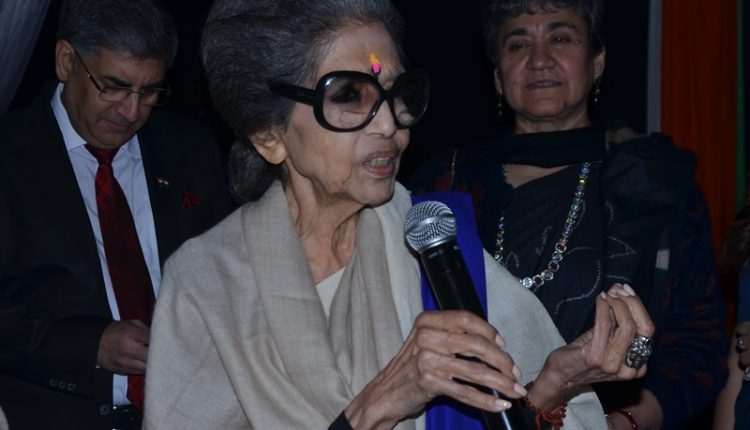 PRERIT CHAUHAN (PHOTO/VIDEO BY SAURABH SHRIVASTAVA)
New Delhi: On Tuesday, In New Delhi, Le Meridian curated an exquisite journey to depict India's diverse and rich textile traditions to celebrate the 70th Republic Day by commissioning a young artist to fashion a 21 feet tall installation of fabrics from different parts of India.
The installation titled 'Fabric Soiree' was created by artist Nehmat Mongia and was unveiled by noted philanthropist, cultural czar and educationist and grand- daughter of Mahatma Gandhi, Tara Gandhi Bhattacharjee.

Meena Bhatia-Vice President of Marketing and Operations, Le Meridien taking to Ten News Said, "As we gear up to celebrate seventy years of our country as a republic, we decided to embark on a unique journey to reinforce the need of the hour-unity in diversity. The huge treasure of the innumerable textiles of this country depict a plethora of patterns, colour, weaving , textures , fabric , accessories and embroideries and can be one of the best examples of unity in the midst of diverse traditions".

Grand- daughter of Mahatma Gandhi, Tara Gandhi Bhattacharjee also Shared her views about the 'Fabric Soiree' launch, she said, "The huge treasure of the innumerable textiles of this country depict a plethora of patterns, colour, weaving , textures , fabric , accessories and embroideries and can be one of the best examples of unity in the midst of diverse traditions."