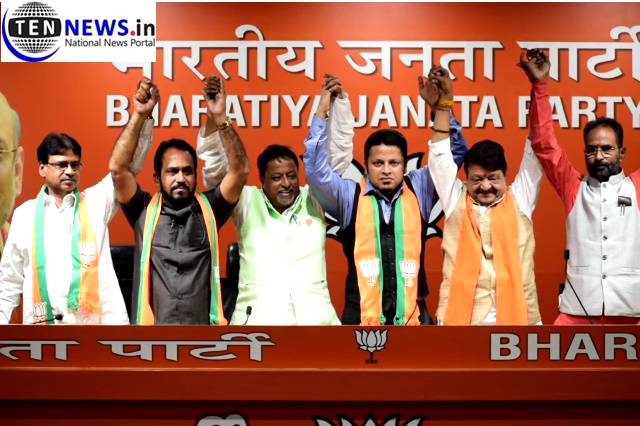 Major jolt to Mamata Banerjee: Trinamool Congress MP Anupam Hazra joins BJP
Prerit Chauhan / Lokesh Goswami
New Delhi: Ahead of the Lok Sabha elections 2019, giving setback to congress, Sujay Vikhe Patil joined the Bharatiya Janata Party on Tuesday in the presence of Maharashtra CM Devendra Fadnavis in Mumbai.
Giving another setback to Mamata Banerjee, CPIM's sitting MLA Khagen Murmu, TMC sitting MP Anupam Hazra and TMC's sitting MLA Dulal Bar joined BJP in the Presence of BJP General Secretary, Kailash Vijayvargiya, Senior BJP leader Mukul Roy at Party Headquarters.
Trinamool Congress MP Anupam Hazra
Who Barely two months after he was expelled on allegations of anti-party activities, joined BJP. Hazra was welcomed to the BJP by senior party leader Mukul Roy who himself is a former TMC leader.
Dulal Chandra Bar who is a long-time Congressman and is a two-time MLA from Bagda seat in North 24 Parganas. The seat is adjacent to the Bangladesh border.Bar won from the seat even in 2006 when CPIM swept the state with 232 out of 292 seats.
Khagen Murmu who is a big leader of the CPIM. It's a prize catch for BJP. He is an MLA and exhorts a lot of influence in Malda. BJP already has MLA there. Malda South seat will see a tremendous fight by the saffron party with this joining.