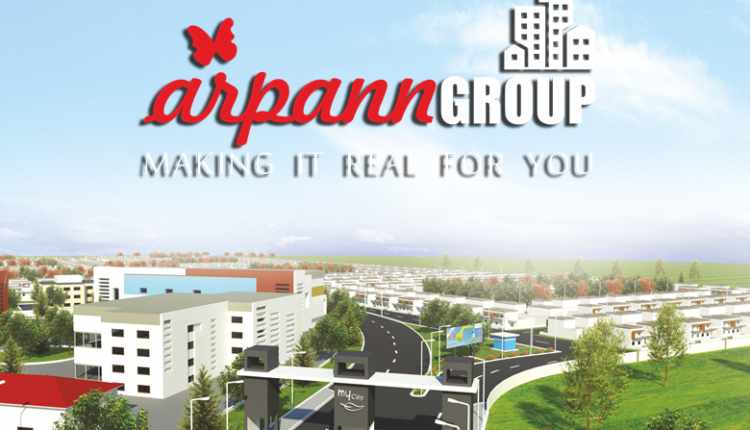 Make your own house your own way and get all best facilities of a luxurious gated community with 'My City' project near Jewar Airport
By – Ten News Network
Greater Noida is one of the best-emerging destinations for real estate investment in Northern India and with latest announcement of upcoming International Airport at Jewar the region is destined to grow much faster than ever.
Since after the announcement of International Airport, a number of projects have been launched in the nearby area, however not many offer as much flexibility and luxury as Dream Destination- My City.
What's make this project most special is the fact that it offers an individual buyer the flexibility to build their houses in their own way without compromising with the facilities that come with a luxurious gated community.
Arpann Group's 'My City' project thus clubs the best of flexibility with the excellence of facility to offer you a retail investment destination of your dreams. The project is spread over 158 acre of land near Yamuna Expressway and in close proximity with the upcoming Jewar International Airport.
It offers a splendid opportunity for individuals to make their home's on sprawling plots inside a fully safe and secure gated community. One can build luxurious homes, farm houses and villas at these plots and take benefit of maintenance services, 24*7 security, club house etc.
Hence this unique project eliminates security risks and offers ultra-luxurious facilities without binding you to live in pre-designed apartments and identical villas.
As per the developers the project is being developed in such a way that it offers a great neighborhood, easy accessibility, opens spaces, round-the-clock maintenance and the freedom to build your dream-house in your own way.
Elaborating further about the project, Arpann Developer spokesperson says, "It is part of our endeavour to do something unique and offer a real estate project which people can relate to and be comfortable with. Hence we have come up with this that gives everyone a flexibility to create houses or villas of their choice at different sized free hold land plots and also enjoy the amenities of a gated community."
To offer a complete living experience without compromising with any aspect of life, 'My City' will also house academic institutions, club house, shopping cum office entertainment facilities all within the township.
In all, Arpann group's 'My City' certainly stands out as one of the most affordable, flexible and promising real estate investment destination in the region.