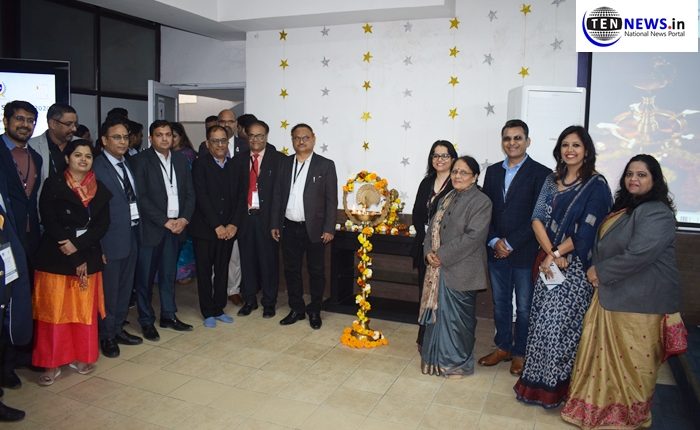 Management experts deliberate on Industry dynamism at Lloyd Business School
Abhishek Sharma / Baidyanath Halder
Greater Noida, 15th Feb : Lloyd Business School successfully organized its "Management Summit – 2020" wrapping Supply Chain Management (SCM) 2.0 and Human Resource (HR) Conclave 3.0, themed "A Panel Discussion on PARADIGSM OF INDUSTRY DYNAMISM"on 15th of February.
The institute welcomed the deemed Chief Guests Pawan Tayla, India CFO, Publicis Sapient; Corporate Trainer, Art of Living Corporate Programs and Sister Deepa, Corporate Trainer, Brahma Kumaris.
The event commenced with the welcome address by Dr. Vandana Arora Sethi (Group Director, Lloyd). Dr. Vandana introduced the respected dignitaries and presented appreciation to them for marking their presence at the event. She also elaborated on the theme of the event stressing on the importance of matching the industry requirements for better career opportunities for students and apprised the audience about the successes of Lloyd Business School.
//youtu.be/cn7Vu4ZY6J4
Dr. Vandana concluded remarking, "We don't want students in the class, we want them in the industry" Emphasising how "Successful institutions are based on integrity, humility and accountability, which is very essential for any organization to flourish."
//youtu.be/JzDpnqsXP9g
Right after Dr. Sethi, Pawan Tayla talked about the "Levels of Our Existence" and intrigued discussion on, "Are we participating in life fully?" His central words were "I belong to you", that clearly exclaims how to erase & let go of egoistic characteristics from a person.
//youtu.be/OOperGA9rRs
He said, "If there is dynamism in self, you can create it anywhere you go. You just need to be aware of whatever is happening around you and should be conscious about it." He believes that, "For understanding self we need to be in an environment where we belong" and said that, "outcome may be not in ones hand but putting your 100% in everything sure is."
The aim of the summit was to identify challenges rising with the endless possibility of growth in technology and identifying means of accommodating the changes, with the development of an understanding with respect to Strategic Business Management and the reflection upon these distortions and the identification of mitigation strategies to have a smoother industrial.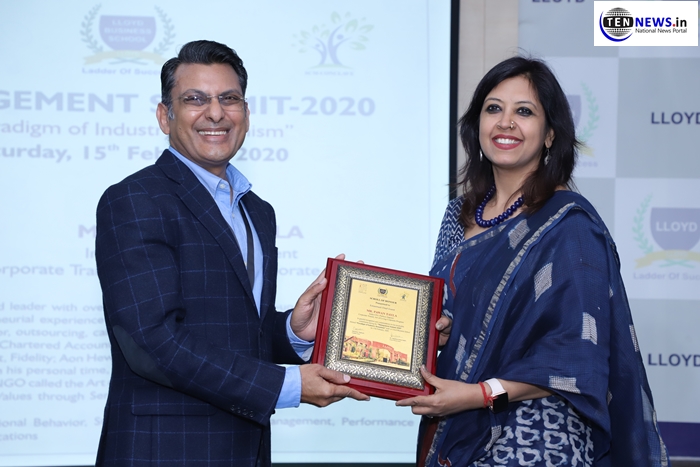 Lloyd Business School welcomed Mr. VIBHAY KUMAR, GM – Supply Chain Management, PowerGrid Corporation of India as a key note speaker on Supply Chain Conclave 2.0. He covered the growth, past & present, the geographical spread and the entire groups and structures of Power grid. According to him, "understanding supply chain management is none other than understanding the business; SCM is an integration of customer and products". He further advised encouraging open cultural organizations to facilitate sharing of info and knowledge to the subordinates and be the part of the organization.
The Summit included various Panel Discussions, Open forums and Result Declaration of Essay competition directed at establishing understanding & articulation of concepts.
Key Note address of Human Resource Conclave 3.0 was given by Dr K.N. Pandey, Former General Manager – Human Resource, Power grid Corporation of India Ltd. He talked about the "Paradigm of Industry Dynamism". He said, "value is equal to perception of the society" and according to him, "brain is the laziest organ of the body and has to be pulled up the most."
An Essay Writing Competition was also held on 15th of February on the topic "The Importance of Physical and Digital Supply Chain Integration" where Abhishek Tripathi, Sharda University got first prize and Rupal Singh from Galgotia Institute was the 1 st runner up.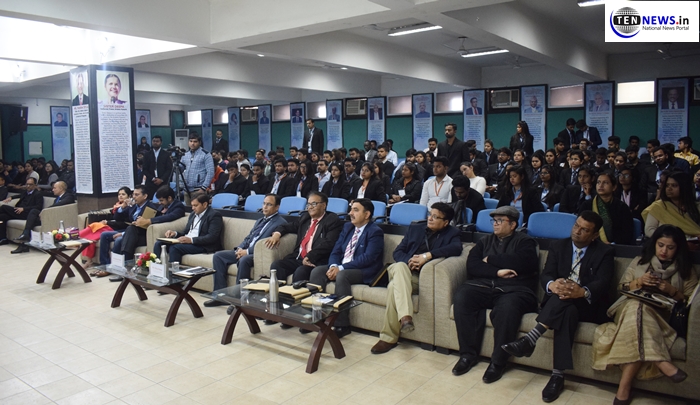 Around 14 colleges from Delhi NCR participated in the summit, including Indraprastha University, Delhi University & Sharda University and many others attended for a great learning experience regarding the latest trends and issues in the field of Analytics, Supply Chain Management, Human Resource Management and Logistics.