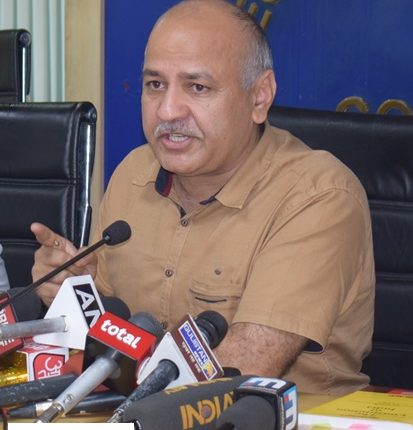 New Delhi: The Supreme Court on the Aam Aadmi Party vs Delhi Lieutenant Governor case said that Delhi Lieutenant Governor cannot act independently without taking aid from Council of Ministers.
Aam Aadmi Party hailed the verdict by the Supreme Court in favour of the Delhi Government on its tussle with the L-G Anil Baijal. Delhi chief minister Arvind Kejriwal said that the judgment is a "big victory" for the people of Delhi and democracy.
Today Deputy Chief Minister Manish Sisodia took a big step and takes away power of transfer & posting of IAS & DANICS cadre officers from L-G to the Chief Minister. Now top Officers will be posted only with the approval of CM not L-G.
Addressing the Media, Manish Sisodia said, "Thanks to Supreme court, for the landmark decision. Now, Delhi government will not have to send their files to L-G for approval, now work will not be stalled."
He further said, "In cabinet today, officers and chief secretaries have been told
The work of cctv and doorstep delivery or ration that was obstructed by LG should now be expedited.All decisions will be taken in accordance with the Supreme Court order."
"Now the transfers of IAS officers after Supreme Court's judgement will take place after Chief Minister Arvind Kejriwal's approval," added Sisodia.