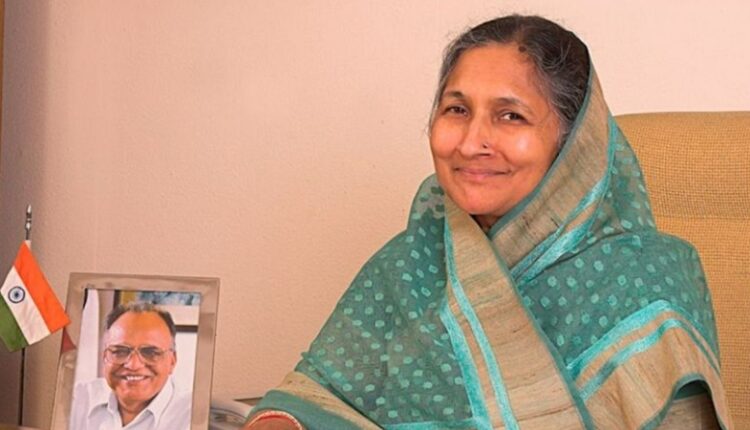 Meet Asia's New Richest Woman – Savitri Jindal
Ten News Network

India (31/07/2022): With a fortune of $11.3 billion, India's Savitri Jindal, Chairperson Emeritus, Jindal Steel & Power Limited, which is a conglomerate working in industries including metal and power generation, became Asia's richest woman according to Bloomberg Billionaires Index. This shift in position was seen after China's Yang Huiyan, former richest woman in Asia for the past five years and the majority stakeholder of Country Garden Holdings Co. saw a dramatic fall in her total wealth from $24 billion to $11 billion following the property and real estate crisis in China.
Let's have a closer look at Savitri Jindal's life and accomplishments-
1. Savitri Jindal took over the Jindal group as the chairperson after her husband OP Jindal's death in a helicopter crash in 2005.
2. Savitri never went to college yet she has a net worth of 1,430 crores USD.
3. In the last 2 years, Savitri saw a rise of $12 billion in her fortune and three times increase in her net worth from $4.8 billion to $18 billion in 2021.
4. Jindal made a remarkable comeback in 2022 after constant decrease in her net worth from $8.8 billion in 2018 to $4.8 in 2020.
5. At the age of 72, Savitri Jindal is not just Asia's richest woman but also at the 7th position in Forbes India's Richest List and ranks 91st in Forbes Billionaires' List.
6. Savitri is also an Indian National Congress politician and the president of Maharaja Agrasen Medical College, Agroha.