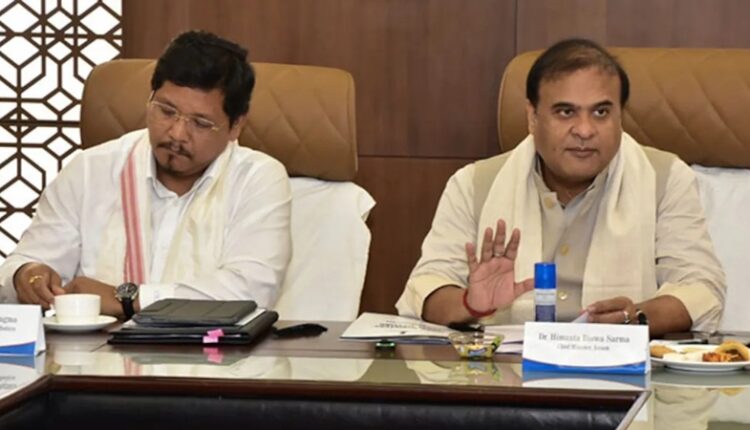 Meghalaya CM's Midnight Meeting with Assam Counterpart sparks speculations
Ten News Network
Delhi (India), March 1, 2023: Meghalaya Chief Minister Conrad Sangma held a secret midnight meeting with his Assam counterpart, Himanta Biswa Sarma, the night before vote counting in Meghalaya. The meeting took place at a hotel in Guwahati and comes amid exit polls predicting a hung assembly.

Sangma, who leads the National People's Party (NPP), had decided to fight the assembly election solo, despite his party and the BJP running the state government together as part of the Meghalaya Democratic Alliance. The meeting between the two leaders discussed the possibility of a post-election alliance.
Sarma, who is known as the BJP's northeast strategist for his role in bringing the first BJP government to the region in 2016, is also the head of the BJP-led North East Development Alliance (NEDA). The alliance has announced that it will not team up with either the Congress or the Trinamool Congress to form a government if a hung assembly arises in Meghalaya.
While the meeting between Sangma and Sarma is being downplayed as a casual meeting between friends, it has fueled speculation that the two parties may be considering an alliance.
Sarma expressed confidence that there will be no hung assembly in Tripura and Nagaland, the other two northeastern states where elections were held. However, the outcome of the election in Meghalaya remains uncertain, and any potential alliances will be revealed when the results are announced after vote counting.
Sangma has since returned to his hometown in Meghalaya. It remains to be seen what impact the meeting with Sarma will have on the outcome of the election and the formation of the next government in Meghalaya.