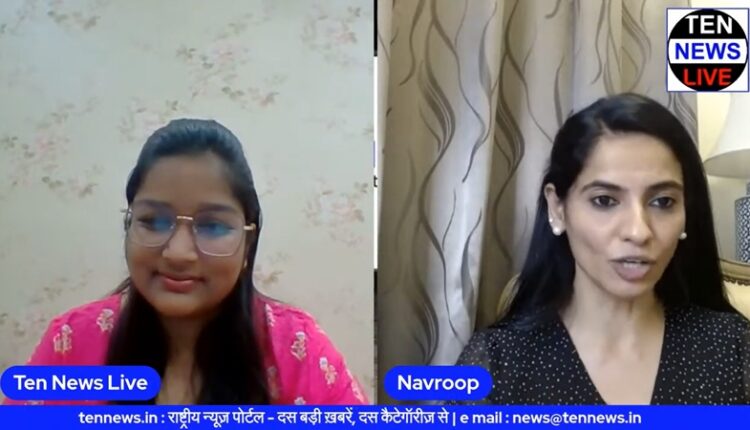 Mental health patients are wounded healers brave enough to embrace therapy: Dr Navroop Sood
Ten News Network
NOIDA, 14th September 2022: It is often said that Listening to someone without having an opinion is the most considerate thing you can do. And especially, in a country like India where mental health still lacks much awareness, this line of thought becomes even more relevant.
In society, people with mental illness are categorized as "mad people" and are often subjected to bad treatment. Due to social stigma often associated with mental illness, families also continue to keep their mental illness hidden from the public.
In a recent interview with Ten News, the senior Psychotherapist and counsellor, Dr Navroop Sood addressed the critical issue of mental health ignorance, breaking the myths and taboos attached to it.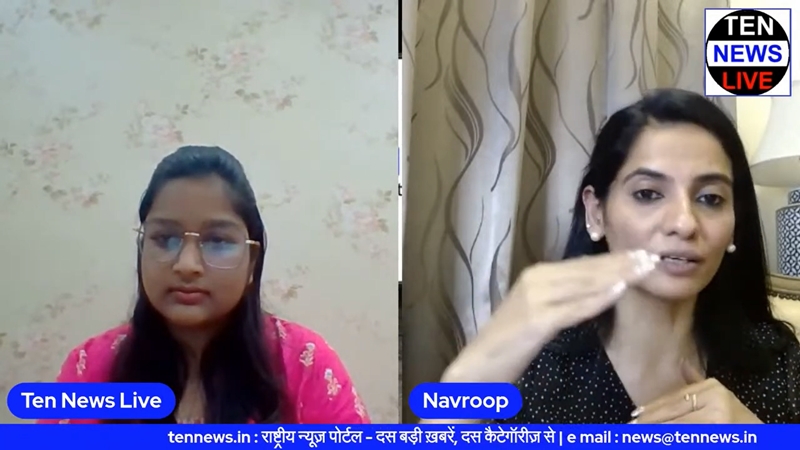 She stated that it was after being diagnosed with TB, that she went through a poor state of mind but it also inspired her to have a career in psychology and pursue a master's in counselling, even specialize in trauma, and there was no looking back after that.
Talking about people perceiving mental health problems with personality flaws, Dr Sood stated that mental health problems are generally perceived as a matter of weakness, unlike physical health problems, which impair the medical accessibility for those in dire need of mental health treatment.
Further, she also suggested that simply taking a "pause" from the rush of life to naturally mitigate relatively flippant mental problems, which are mostly caused by the exorbitant stress we unleash upon our minds.
"Children should also use certain words carefully, in common parlance, in order to normalize the issue of mental health and destigmatize the issue," she added.
Dr Navroop Sood debunked stereotypes related to mental health, that men usually keep away from therapy. "However, it can be related to sexism or patriarchal culture existing in our society, that makes men refrain from reaching out for counselling, especially from female therapists," she added.
When asked about a certain section of society bragging about therapy as a status symbol, Dr Sood highlights the wide disparity between different sections of society, one of whom urgently needs but can't afford psychotherapy, while the other brags about it as a matter of social prestige. "In most countries, I have not witnessed it. But in certain countries, it stands true. Therapy is an expensive treatment, if people have the resources to take therapy and brag about it, it's unfortunate," she stated.
"Therapy is not an individual but a collective task that requires the participation of family and friends to detoxify the environment around the person concerned," she says, adding, "One of the most challenging parts of the job is during the treatment when the patient goes back to the same toxic environment at home and has to even talk to family members and close friends to support the patient."
In the interview, she also underscored how social media platforms facilitate mental health problems by making people subject to various contemporary problems like fear of missing out and peer pressure. They fill a person with unending envy and insecurity, which eventually ends up messing up with the person's state of mind as well as their self-confidence.
She concluded by asserting that the mental health patients as wounded healers who were brave enough to come out and seek therapy despite all the social stigma attached to it.