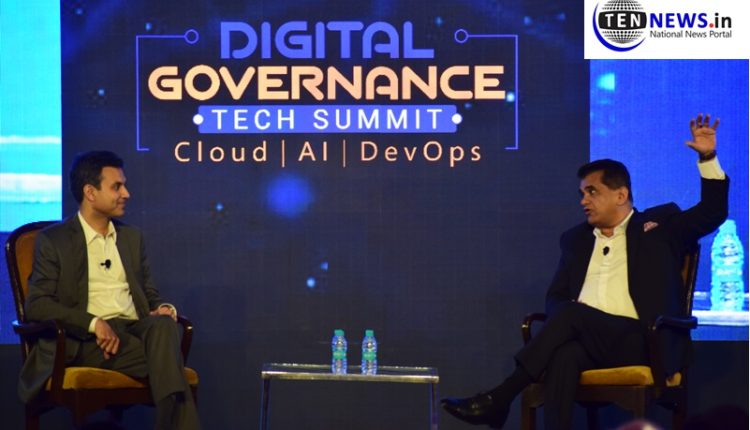 Microsoft India announced Digital Governance Tech Tour to deliver critical AI and intelligent cloud computing skills
Vishal Malhotra (Photo-Video) Lokesh Goswami Tennews New Delhi :
New Delhi (27/08/2019) : Microsoft India today launched the Digital Governance Tech Tour, a national program to deliver critical AI and intelligent cloud computing skills to the government officials, who are in-charge of IT across the country.
The initiative comprises a series of physical and virtual workshops and aims to train 5,000 personnels over a period of 12 months. This announcement reaffirms Microsoft's commitment to empower government organizations to leverage AI and secure cloud technology for efficient, transparent and productive governance.
The program was inaugurated at the Digital Governance Tech Summit 2019 by Amitabh Kant, CEO, NITI Aayog and Ajay Prakash Sawhney, Secretary, MeITY, in the presence of Dr. Neeta Verma, Director General, National Informatics Centre (NIC), Sureshkumar Nair, Additional CEO, Government eMarketplace (GEM), Dr. Omkar Rai, Director General, Software Technology Parks of India, Anant Maheshwari, President, Microsoft India and other dignitaries.
AI and intelligent technologies are becoming all-pervasive today, driving change across businesses, communities and governments.
Amitabh Kant, CEO, NITI Aayog said, "For our country, the power of AI, cloud services, and data analytics needs to be brought to bear in core sectors for inclusive economic growth. As we move beyond pilots and understand how to scale AI implementation and cloud adoption across states and sectors, it is vital to equip the ecosystem with the right knowhow and skills. Collaboration with academia and the industry, and initiatives such as this will help build the foundation towards an AI enabled future."