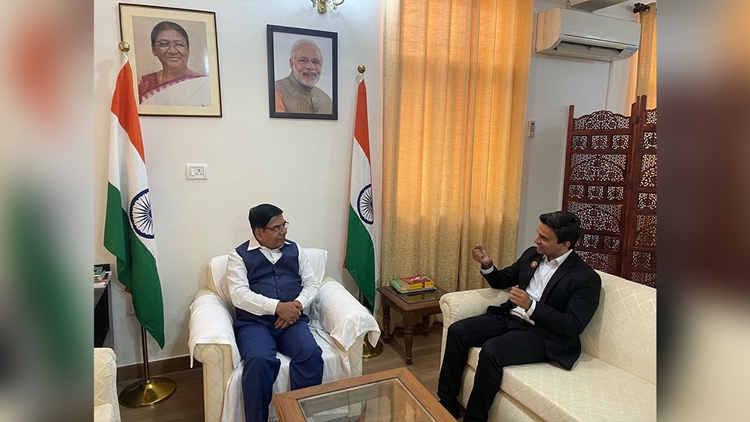 New Delhi (India), 7th Feb 2023: Galgotias University CEO, Dhruv Galgotia, recently met Minister of State for Education, Subhas Sarkar over breakfast. The two leaders discussed the exciting opportunities for the internationalization of Indian education and the implementation of the National Education Policy (NEP) in universities across the country.

"In a historic move, Galgotias University will be setting up a center for ancient Indian Vedic sciences and culture, under the guidance of Subhas Sarkar. This center is poised to play a pivotal role in promoting India's rich cultural heritage and preserving its traditional knowledge for future generations," said Dhruv Galgotia.
The education sector in India is in the midst of a major transformation, and initiatives like these will be instrumental in driving progress in the right direction.
The meeting between Dhruv Galgotia and Subas Sarkar has sparked hope for a brighter future for Indian education. This collaboration between Galgotias University and the Education Ministry promises to be a game-changer, bringing education in India to new heights.