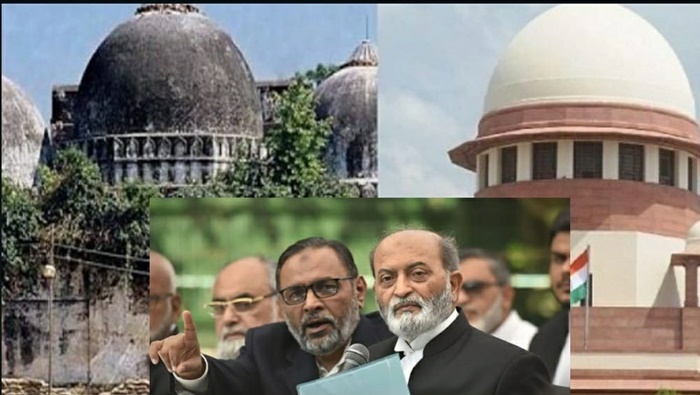 New Delhi (09/11/2019): The Supreme Court has delivered its judgement on the Ram Janmabhoomi–Babri Masjid land dispute in Ayodhya today, marking other chapter in a centuries-old religious issue that is the country's most politically divisive row.
Speaking to Ten News, advocate Manish Gorkela said that this is one historical moment for India as the nation has been facing big ups and downs because of this dispute and on the other hand when we look towards the Muslim community, they have also received a great response from the top Court and have been granted an area of 5 acre for constructing a Mosque.
"The special thing is that a five-judge Constitution Bench including Chief Justice of India Ranjan Gogoi, Justice S A Bobde, DY Chandrachud, Ashok Bhushan, and S Abdul Nazeer heard the case for over 40 days from August to October and today announced their verdict for Ayodhya Dispute", added Advocate Manish Gorkela.
On the other hand when Ten News had a word with Advocate Rudra Vikram Singh, he said, "the verdict is a historical decision for Indian Muslims as well because there is no Mosque in India which acquires 5 acre of land."
"If we talk about the verdict concerning about its roots, that are 1045 pages which I have read already and the only thing where I believe that the Supreme Court left their attention towards, was some legal terms as when there can't be any different land alloted for title disputes!", added Advocate Rudra Vikram Singh.
He also said that "best part of the decision is that the Supreme Court has taken care of both the religions so as to keep peaceful harmony within the Hindus and Muslims of the nation."
On the other hand, speaking to Ten News, Lawyers working in Supreme Court who witnessed the 5-Judge bench session shared, "The case, which has spanned centuries of religious history and languished in the legal system for almost seven decades, has finally seen a closure, as a five-judge Constitution Bench headed by Chief Justice Ranjan Gogoi pronounced its verdict. In an unanimous judgment, the Bench led by Chief Justice of India Ranjan Gogoi has ordered that a temple must be constructed at the disputed site and the Muslims must be compensated with five acres of land at a prominent place in Ayodhya."