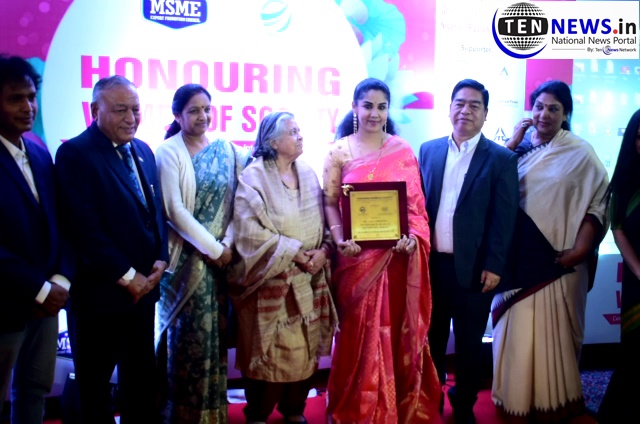 New Delhi : Presently, more than 86 percent of entrepreneurs in India are men, according to Startup India data. But there is a slow but sure mindset shift among the stakeholders in the MSME and startup ecosystem which are poised to see improvements in the numbers of women launching their businesses.



The MSME ecosystem in India is said to be overflowing with innovative ideas, and women business owners are right up there with their creative solutions to a number of problems.

On the auspicious occasion of International Women's Day, MSME awarded leading women entrepreneurs and leading women workers from various fields.
The session also included diplomats from many countries of the world.

Countries like Russia, Ghana, Nigeria, Iran, Malawi, Morocco, Rwanda, Guinea, Butkina Faso, Zimbabwe were represented by diplomats from those countries and they raised their positive approach towards Women Empowerment.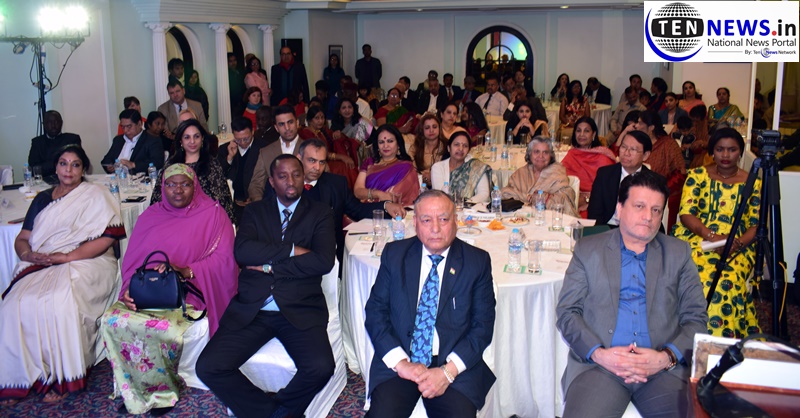 Speaking at the session, Chairperson of MSME DS Rawat said, "I on behalf of MSME feel great to welcome all of the representative of different countries.
We have been taking number of studies and kept submitting to the government. In our own humble way we are working in our different way for better future."
"We feel greatly encouraged when we read or get to know about women who have achieved good positions in society because of their perfect business accumen and struggle", he added.

Diplomat from Malawi, Juliana said, "I am here representing women from far away land. Sometimes we forget that behind a successful man there is a woman ….Before wife it's mother and before her it's a grandmother. Women always carry heavy loads of work and are never recognized for the work they do. It is time that women should now come ahead and independently show off what they are capable of…"
Along with other eminent dignitaries, the evening of Women's day at the session was also graced by the speech of Renuka Chowdhury, an Indian politician and a member of the Indian National Congress.
She represents the political party in the Rajya Sabha from Andhra Pradesh. She has also served as the Union minister of State for Ministry of Women and Child Development and Tourism in the Government of India.
Renuka said, "Everyday is womens day and 8th March is especially celebrated to recall what women in our society have accomplished. Countries when sit up together and say out their hearts for praising the women present across the world feels personally great ."
"Women across the world face same issues and from all of us who attended any of the international meeting can easily understand what I am trying to say", she added .
Recalling Mahatma Gandhi's words, Renuka said, "If you educate a woman, you educate a village and if you educate a man, you just educate an individual, and we the women will strive to achieve what we are set up to achieve."
Achuta Manasa, an energetic Indian Kuchipudi dancer was also honoured at the session along with other leading women entrepreneur.

Speaking to Ten News she said, "We all know what actually is the condition of Indian woman. This initiation of women's day started back in the year 1909 which started just because of the fact that women never get cherished for their efforts. This day is just to honour the efforts of women who accomplished great positions in the society, else every day is a women's day."

DS Rawat speaking to Ten News after the award ceremony said, "Government has taken many great steps towards Women Empowerment in past few years. Today, it was a great pleasure to have leading women entrepreneur from across the nation and various other countries as well. Women plays an important role in our lives and we should always avoid discrimination on the basis of gender."