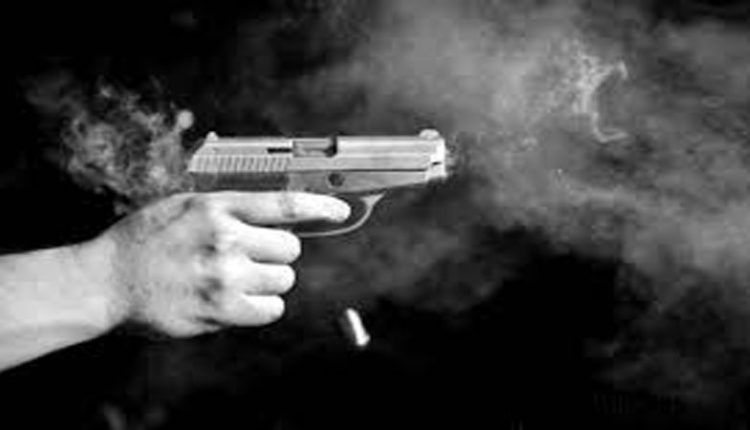 Multiple shots fired at Woman Congress Worker vehicle in Greater Noida, escapes unhurt
Saurabh Kumar
Greater Noida:  A Congress worker was allegedly shot at in Greater Noida's MU sector by two bike-borne assailants outside Omaxe Palm Greens Society on Monday, 13 May. Poonam Sehgal is a Congress publicity committee member and is also the vice president of Delhi Capital Badminton Association.
She was with her daughter, driving her Volkswagen Vento when the incident took place. In the evening, as she started to drive her car, two bike-borne assailants wearing helmets drove near their vehicle and slowed down, she said.
She told to a news daily, "I was shocked to see them, the car was still in the driving mode when one of them suddenly got down and shot at the window of the driver's seat. The bullet pierced through the window and got stuck in the panel of the window of the seat where my daughter was seated. I got horrified with the attack and simply the steering.
She claimed that the attackers tried to press the trigger multiple times but could not fire. He was using a country-made pistol. "Kill them both!" she could hear the accused saying, she claimed. The assailants fled the crime scene in a hurry, she added.
She called the police within a few minutes of the incident. However, she alleged that  "They looked at the car and said that it was possible that it was a mistake but later they themselves spotted the bullet shot in the panel of the window on the left side. We kept sitting at the police station for about five hours but a forensic examination of the car was not carried out."
An FIR has been lodged under IPC sections 307 (attempt to murder) and 427 (mischief causing damage), said Surajpur SHO Munish Chauhan. He also denied the delay in the forensic examination and said it will be conducted soon.