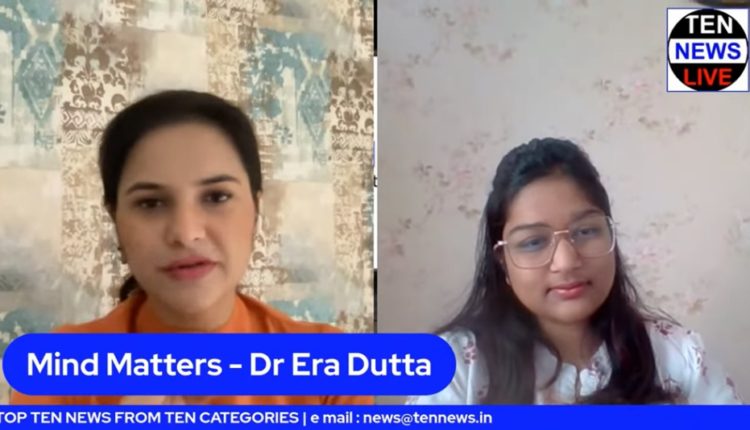 New Delhi, 12 July 2022: Dr Era Dutta, award winning Consultant Psychiatrist, has been at the forefront of eradicating myths surrounding mental health and wellness and have done enough to spread awareness regarding the same.
In a special interview with Ten News, she spoke about her journey, her ongoing endeavours and the current scenario surrounding the domain.
"Since childhood I have been fascinated by body language and how two different people would react differently to the same situation. Also, I wanted to do something meaningful in life. It is when I decided that I wanted to make a change. We are here trying to make that change only," she says, talking about her interest in the field of psychiatry.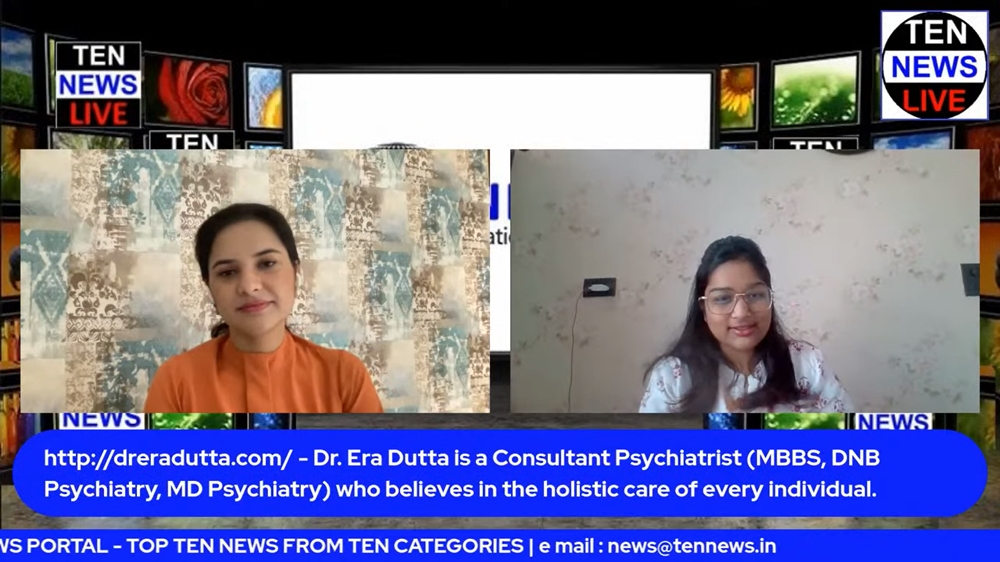 In response to the stigma surrounding mental disorders, Dr Dutta says, "It is so stigmatised and you are going to deal with people who are not mentally well. We face stigma almost everyday. They would say a psychiatrist treats mad people and I would tell them that I have never met mad people in my life, they are not mad."
"When my patients would see me at the party, they would hide from me as they do not want people to know that they are visiting me," Dr Dutta added. However, the post-covid world is transforming and people are taking mental health more seriously now, she asserted.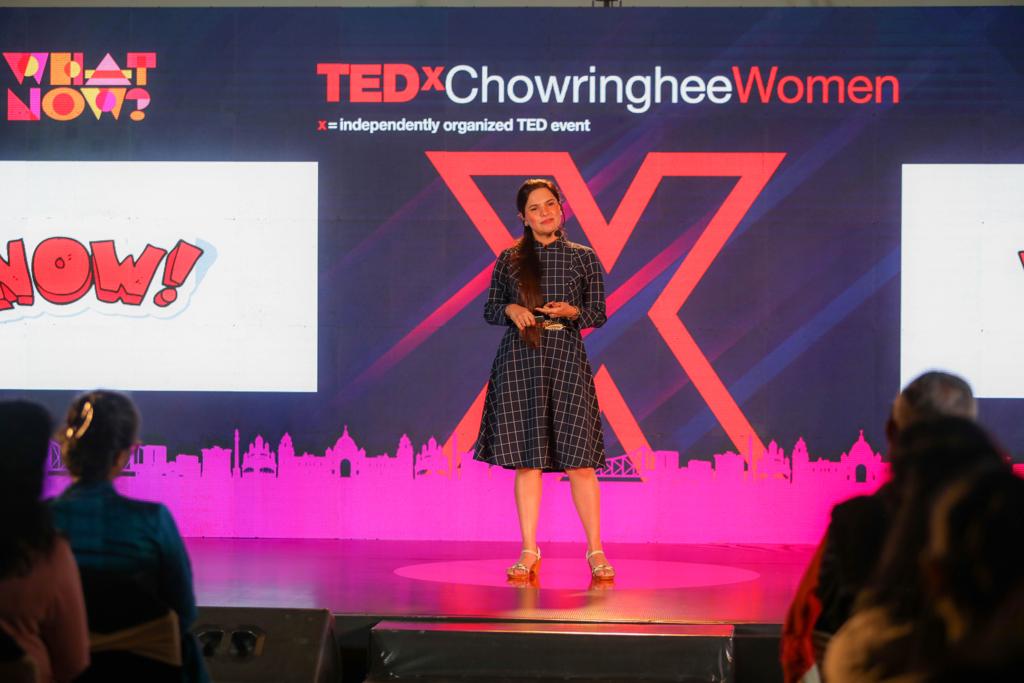 When asked about if she ever lost patience while dealing with any of her patients, Dr Era Dutta affirmed that as a doctor you have to be a patient and as a psychiatrist, you have to be more patient.
"I think more than the patient, it is the family members that we lose patience with. As they would advise them not to take medication or leave therapy. Rather than trying to help your loved one, you are dissuading them from seeking the right help and then asking us why he is not getting better," She said.
In the special interview, Dr Dutta also busted several myths about mental disorders and psychiatry. It is widely believed that people with mental disorders cannot be employed as they are aggressive and violent. However, Dr Dutta, contradicted the statement, "Yes, they may be violent, but people without mental illnesses are far more violent towards mental health patients. They would often beat, tie and isolate them. At the end of the day, they are also human. They have the freedom to get married, have kids, have a great career and even run the country. However, there are certain professions that they are advised not to take up. For example, people suffering from extreme disorders are advised not to take up a job that requires you not to stay up all night, " she points.
Dr Dutta also shared her trade secret about mental wellness. She highlighted that mental wellness has four aspects as a table with four legs. "First, you have to identify what mental wellness is to you. Basically, what you do when you are mentally well like you are unable to sleep or eating too much. Another aspect is how are you mentally well and what makes you happy and satisfied. Followed by the social sphere of the individual where they should surround themselves with people who bring happiness to their lives,"she said.
Dr Dutta also talked about the fourth aspect of mental wellness stating that all four are important to keep mentally well. "The spiritual time spent is an essential part of mental health. Finding something within, doing meditation and doing small things to help others. Finding a purpose in your life that does not include your job," she shares.
Concluding the conversation, Dr Dutta said that everyone should find a purpose in their lives and hers is to fight the social stigma and create awareness about mental health.