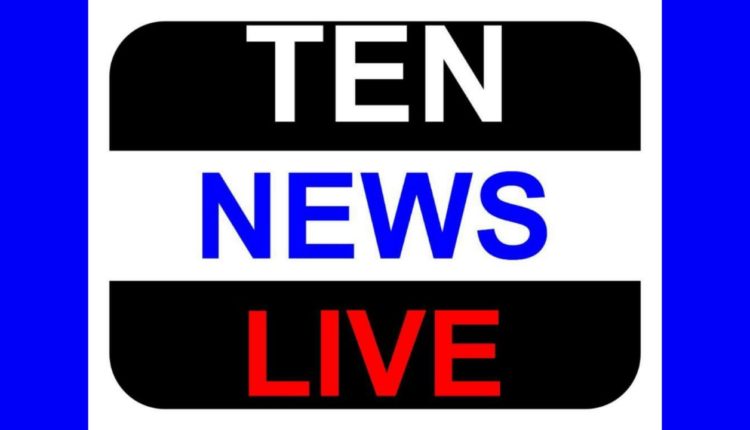 In memoriam – A humanist, a veteran actor and a versatile playwright, Girish Karnad, passes away
By Ten News
By Pooran Chandra Pandey
Girish Karnad, a doyen of Indian literature, cinema and playwright, passed away today at age of 81 following a prolonged spell of illness in Bangalore. One of the versatile figures in Indian contemporary art, literature and culture, Girish leaves a void in ways that would be difficult to fill in for many years to come. Besides, a myriad and a multifaceted set of his works are sure to continue to inspire the future posterity and guide coming generations to pursue art with values and sense of fearlessness.
His work in the area of acting and screenwriting began in the year 1970 with debut release called 'Samskara' winning the Presidential Golden Lotus Award and millions of hearts in Indian cinema goers early on in his career. This early achievement unfolded, steadily, directing a trajectory that earned him success for a mix of his work in pure art to that ranging well into commercial cinema, over years.
Early life
Girish Raghunath Karnad was born in Matheran, in present-day Maharashtra, in 1938 to his mother Krishnabai née Mankikar and his father, Dr. Raghunath Karnad, a doctor by profession in the Bombay Medical Services.
His initial schooling was in Marathi. In Sirsi, Karnataka, he was exposed to travelling theatre groups, Natak Mandalis, as his parents were deeply interested in their plays. As a youngster, he was an ardent admirer of Yakshagana and the theater in his village.His family later moved to Dharwad in Karnataka when he was 14 years old, where he grew up with his siblings.
Education and professional work
He earned his Bachelor of Arts degree in mathematics and statistics from Karnatak Arts College, Dharwad, Karnataka University, in 1958. After graduation, he went to England and studied Philosophy, Politics and Economics at Magdalen in Oxford as a Rhodes Scholar (1960–63), earning subsequently earning his Master of Arts degree in philosophy, political science and economics. Girish was also elected the President of the Oxford Union in 1962–63. A Rhodes scholar, Karnad wrote his first play 'Yayati' in 1961 at the University of Oxford.
After working with the Oxford University Press, Chennai for seven years (1963–70), he resigned to take to writing full-time. While in Madras (now known as Chennai), he got involved with local amateur theatre group, The Madras Players.
During 1987–88, he was at the University of Chicago as visiting professor and Fulbright playwright-in-residence. During his tenure at Chicago Nagamandala had its world premiere at the Guthrie Theater in Minneapolis based on Karnad's English translation of the Kannada original.
Evolving persona
Girish's childhood and his education in liberal arts and social sciences later defined his virtues re-kindling his interest in cinema, art, culture, playwright and art of writing scripts for theatre and cinema. An ardent follower of contemporary trends and his rare ability to adapt to and blend contemporary trends came natural to him, traits of which were amply and decisively reflected in his later and subsequent literary and cinematic worlds, in equal measure. He also was a natural reader of the pulse of his contemporaries and audiences and accordingly came out with his works of acting and cinema.
Girish as I knew him
In one of my personal interactions, with Girish, as an MPhil student in 1994 at the School of International Studies, Jawaharlal Nehru University (JNU), New Delhi next only to the School of Languages, I vividly remember asking him about how did he see the university system and how can art and culture play a substantive role in building empathetic leaders, he has stressed about values and alternative narrative in educational system, which should be imparted and received without bias and prejudice. A statement which I saw playing out predominantly in later years and much to the position that Girish had then articulated in a conversation long while back. His role in JNU's subsequent articulation through art and asthetics cannot be over emphasized.
Myriad body of work including commercial cinema
Girish also acted in the classic television show 'Malgudi Days' where he played the role of Swami's father besides his plays having been translated into English and several Indian languages. Some of his works were later directed by Alyque Padamsee, Ebrahim Alkazi, Arvind Gaur, BV Karanth, Zafer Mohiuddin, Satyadev Dubey, Shyamanand Jalan, Amal Allana, Vijaya Mehta and Prasanna.
He also hosted the science magazine -Turning Point- on Doordarshan, Indian broadcaster, in the early 1990s coinciding almost with India's markets and education being opened up through government's liberalised economic policies. It may be recalled that development of scientific temper among youth through education was sufficiently stressed by the government as a reliable response to ongoing and upcoming reforms in the country.
Some of his famous Kannada movies include Tabbaliyu Neenade Magane, Ondanondu Kaladalli, Cheluvi and Kaadu and most recent film Kanooru Heggaditi (1999), based on a novel by Kannada writer Kuvempu.
His Hindi movies include Nishaant (1975), Manthan (1976), Swami (1977) and Pukar (2000). He has acted in a number of Nagesh Kukunoor films, starting with Iqbal (2005), where Karnad's role of the ruthless cricket coach got him critical acclaim. This was followed by Dor (2006), 8 x 10 Tasveer (2009) and Aashayein (2010). He played a key role in movies "Ek Tha Tiger"(2012) and its sequel "Tiger Zinda Hai"(2017) produced by Yash Raj Films.
Some of key achievements
Girish served as the Director of the Film and Television Institute of India (1974-1975) and Chairman of the Sangeet Natak Akademi, the National Academy of the Performing Arts (1988-93). He also served as director of the Nehru Centre and as Minister of Culture, in the Indian High Commission, London (2000–2003).
Besides, being conferred upon him, Jnanpith Award, Girish was also a recipient of country's highest civilian awards – Padma Shri as well as Padma Bhushan- for literature.
Tribute to a legend of his times
A rationalist, Girish was a minimalist and did not believe in ostentations. This was adequately reflected in his final will and wishes that no rituals and religious ceremonies, post his death, be performed.
Girish was a humanist to the core, a person who always believed in human values besides standing for dignity and rule of law with conviction to shape a world that was both inclusive and alternative, in equal measure.
In him, today, India, in particular, and world, in general, lost a valiant architect and a relentless advocate of a pedigree of liberals that would long be remembered and indeed be missed.
Note: Ten News is amongst the first news media to carry an in-depth memoriam on passing away of Girish Karnad. This is being published in a late edition in Europe and Western outlets.