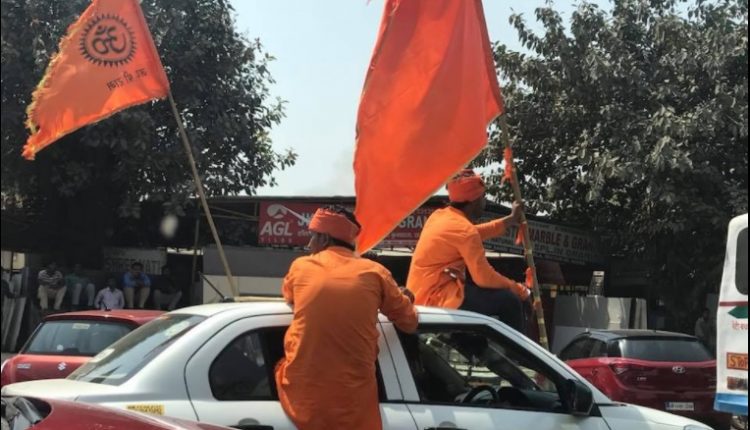 Naked swords brandished in Noida procession on Sunday, pictures go viral on social media!
Ashish
(Noida) :
Few pictures and a video showing group of young boys passing through Noida roads and openly brandishing swords has gone viral after they were uploaded on facebook wall of New Delhi based independent journalist Nilanjana Bhowmick.
As per the scribe who was eyewitness of the procession, the group of people belonged to a Hindu outfit. However this fact couldn't be independently verified by Ten News.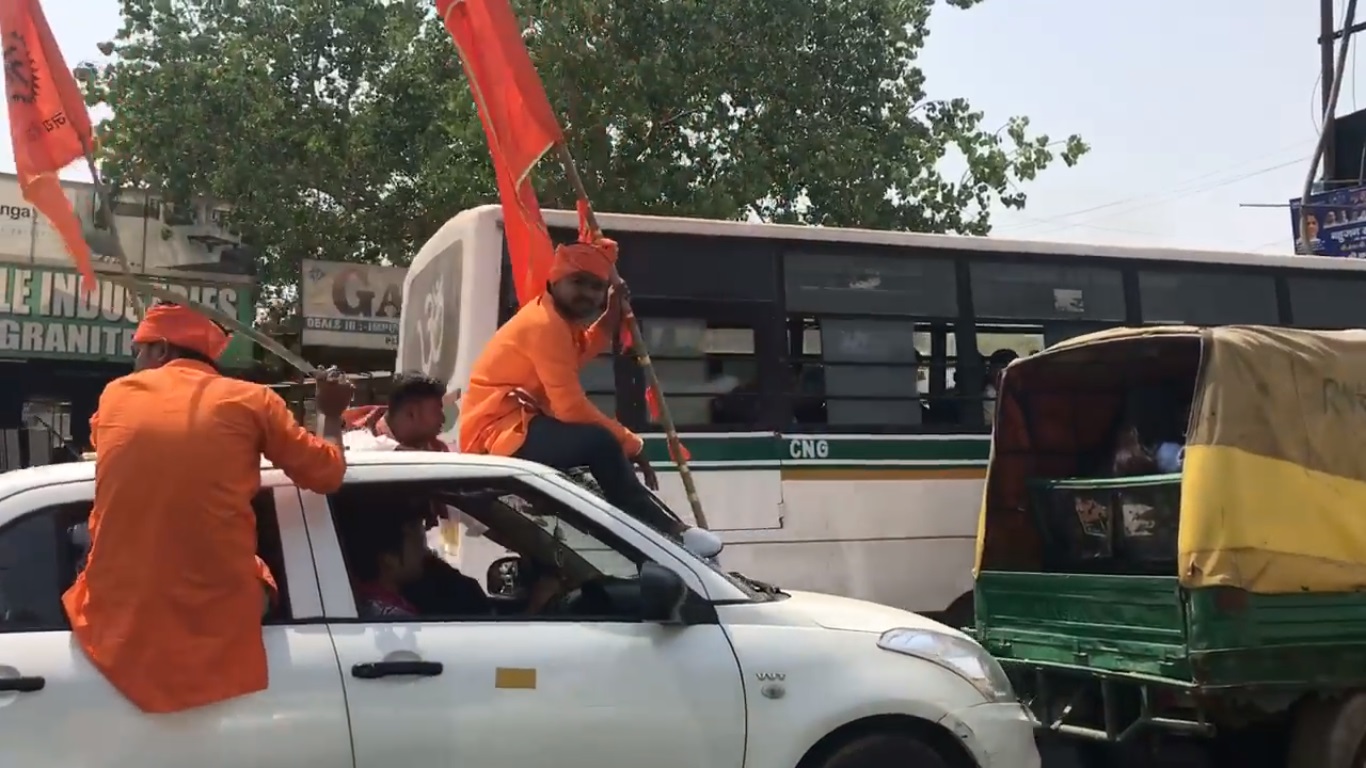 From what is evident in the video is the fact that procession has many bikes and cars and can be seen passing through "Bhangel" area of Noida. Many participants can be seen wearing saffron Kurta's and at-least two of them have Swords in their hands. Many others are carrying saffron flag with holy symbol inscribed over it.
The procession is said to have taken place on Sunday which was a day after Hanuman Jayanti.
After being uploaded on Facebook by Nilanjana on 1st April, the post has been shared by over five thousand people.
(Pics taken from facebook wall of Nilanjana Bhowmick)