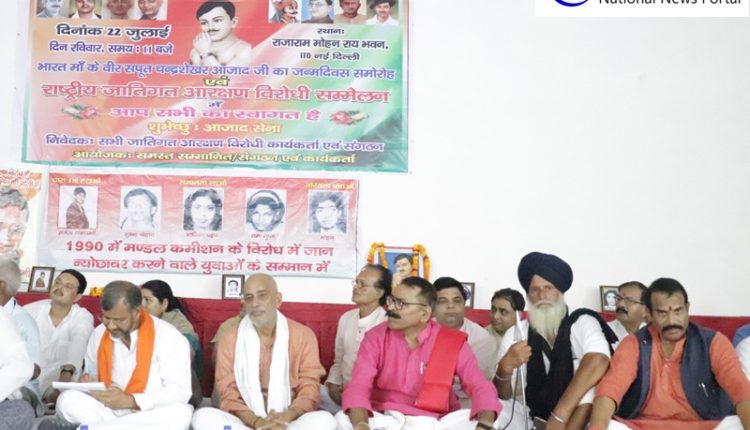 New Delhi :– Aimed to raise voice to abolish the prevailing reservation system in the country, large number of members of upper caste communities organised National Anti-caste Reservation meet on Sunday.
Around 50 to 60 upper caste communities and its leaders took part in the event under the banner of 'Azad Sena' and proposed to form a united political front of upper caste communities, so that they can raise voice against the prevailing reservation system which is based on the caste system.
Demand to turn caste based reservation system into economical background is overdue and several agitations have been held in this regard.
Speaking on the occasion, retired IAS officer Heralal Trivedi said, "We are in support of economic based reservation. Prevailing reservation system is ruining the country and it has to be changed. Today member of all upper caste gathered here to form political front to raise voice against the caste based reservation."