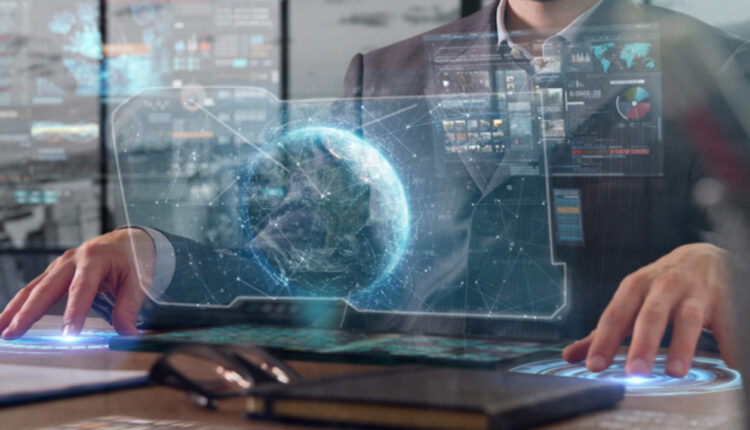 National Technology Day: Celebrating Innovation, Progress, and Responsibility
TEN NEWS NETWORK

New Delhi (15/05/2023): On 11th May every year, India celebrates National Technology Day to commemorate the successful nuclear tests conducted at the Pokhran test range in Rajasthan in 1998. This day not only signifies India's technological capabilities but also represents the country's ongoing pursuit of innovation, progress, and responsibility. In recent years, the country has witnessed remarkable progress in the field of technology, thanks to the concerted efforts of entrepreneurs, innovators, and industry leaders.
This year, on National Technology Day, we bring together the voices of some of the country's most prominent technology leaders to reflect on the industry's progress, potential, and responsibility.
According to Anjan Pathak, Co-founder and CTO of Vantage Circle, technology has become the driving force propelling us into a future where possibilities are boundless. He emphasizes the collective responsibility of industry leaders to harness technology's power ethically and responsibly to empower individuals and businesses alike to thrive and create a positive impact on society. As a technology leader with over two decades of experience, Anjan Pathak reaffirms his commitment to shaping a future that is inclusive, sustainable, and built on the pillars of innovation.
Sampad Swain, CEO of Instamojo Technologies, highlights the potential of India's start-up ecosystem, which is maturing exponentially with the integration of advanced technologies. The surge in technological penetration is channeling a digital-first transition for brands across sectors, and it is here to champion the cause of the Indian MSMEs. Sampad Swain believes that with technology becoming all-pervasive, it creates a level playing field for representation of entrepreneurs and their ideas. The need of the hour is to leverage it further to bring MSMEs, women-led businesses, and every other unique idea to the limelight. Full-stack enablement platforms like Instamojo Technologies can effectively enforce new age technologies, create equitable opportunities, and pave the way for smaller businesses to anchor themselves as future-ready.
Hitesh Gupta, CTO & Co-Founder of Park+, focuses on the need for embedding digital-first technologies while building smart cities. As cities get denser and car ownership increases, there will be a need to provide citizens with smart parking solutions that can monitor/track and offer seamless parking experience. Real estate developers, govt institutions, and digital-first smart parking providers will have to work in tandem to offer solutions that cater to the demand for car parking at various geographical locations and timings. Hitesh Gupta believes that smart cities of the future will only be able to succeed if they have smart parking infrastructure, and this National Tech Day, India needs to focus on embedding digital-first technologies while building smart cities.
Jayesh Jose, Co-Founder and CTO of FreshtoHome, emphasizes the role of modern technology in improving efficiency, enhancing customer experience, and driving sales for an organization. He highlights the popularly adopted technologies across the globe, Artificial Intelligence (AI) and Machine Learning (ML), which are transforming the way businesses interact with their customers, enabling them to provide more personalized and efficient experiences. Furthermore, through these technologies, brands are analyzing vast amounts of data, allowing them to personalize marketing strategies and product recommendations. It also helps retailers optimize supply chain, inventory management, and reduce overall costs.
Fissal Oubida, General Manager of Lexar Co. limited says Demand for memory and storage solutions is accelerating rapidly, and we are excited to lead innovation in this industry. At Lexar, we are constantly in the pursuit to transform how the world accesses and uses information. It is our responsibility to leverage the potential of flash memory and other technological advancements to create a world that is not only technologically advanced but also environmentally conscious. All our products are designed to be power and energy-efficient, and can process intensive workloads in cooler operation. They undergo extensive testing in the Lexar Quality Labs with thousands of digital devices, to ensure performance, quality, compatibility, and reliability. Together, let's unlock the potential of technology to drive sustainable progress, ensuring a brighter tomorrow for generations to come